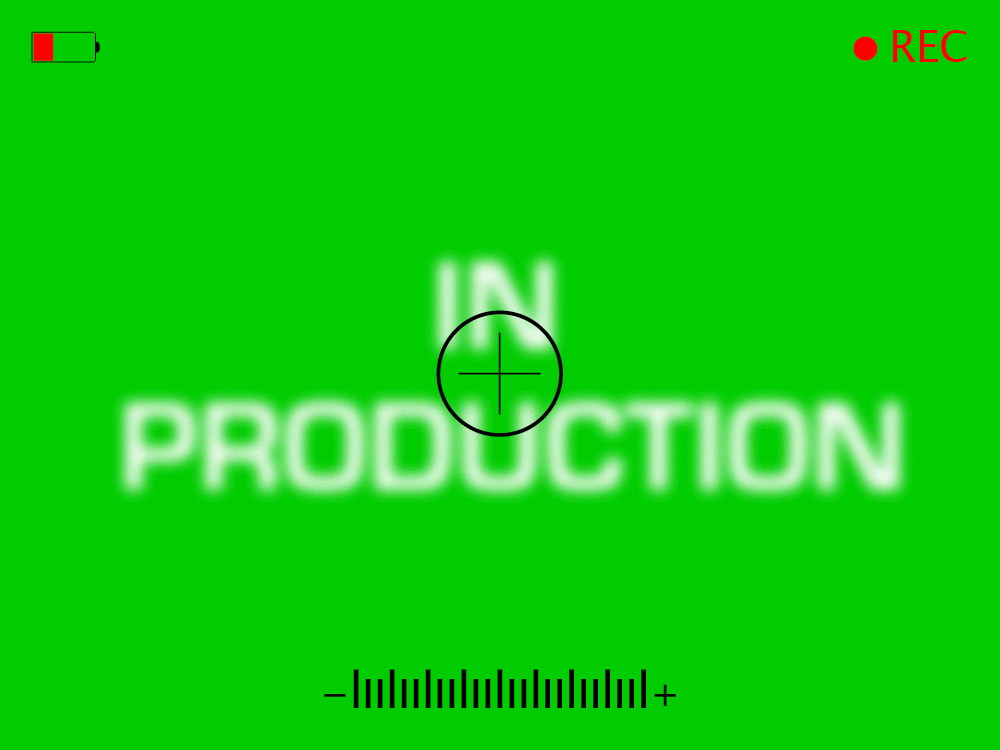 In Production is an ongoing programme of workshops, talks and showcases presented in partnership with
Chisenhale Gallery
,
Dazed Media
,
NTS
,
SPACE
, the
Visible Institute at Kingston School of Art
,
Werkflow
and other specialist organisations across London. The aim of the programme is to provide emerging artists with skills and greater confidence to produce new audio, moving image, and interactive work.
In Production is conceived in parallel with New Creatives – a series of commissioning opportunities developed by BBC Arts and Arts Council England for emerging artists aged 16 – 30 looking to enter the world of broadcast media.
From masterclasses, screenings and live events to hands-on seminars and presentations, In Production facilitates a broader discussion of audio, moving image, and interactive production processes as well as peer-to-peer conversations and networking opportunities. Taking place at the ICA as well as several partner venues across London, the programme forms a growing network of activities across the capital.
Watch out for our
Open Calls
, from which we'll be inviting a diverse group of emerging artists to produce new audio, moving image, or interactive works for potential broadcast on the BBC as part of New Creatives. You'll find a range of In Production opportunities listed on this page alongside events that will help you navigate the application process.
Watch and listen
to a selection of audio and video works already created during the programme and follow the ICA's
Twitter
and
Instagram
for more In Production updates.
Comfort Adeneye, Estelle Birch, Joseph Bond, Emily Charlton, Kitty Clark, Myrto Farmaki, Tom Foskett-Barnes, Tanaka Fuego, Dan Guthrie, Tamu Nkiwane, Louiza Ntouro, Jacob Roberts-Mensah, Abel Rubinstein, Madeleine Stack, Sweatmother, Kam Szewczuk, Sarah Ushurhe, Stacie Woolsey, James Wreford and Tommie Introna, and Belinda Zhawi.
Past

Thursday 26 November 2020, 6pm
Esteemed editor Claire Atherton speaks on the potential for new perspectives in editing in a Zoom session, part of the 'Sensitive Film' series.
A unique opportunity for London-based emerging artists aged 16 – 30 working with audio, video and interactive media.
23 – 25 September 2020

If you are interested in making new audio, moving image and interactive work with the support of industry professionals, join us via Zoom at one of our Application Surgeries to find out more!
20 – 23 February 2020

A four-day showcase presenting new works in audio, moving image and interactive media from London-based emerging artists.
Tuesday 10 November 2019, 6pm
A quick-fire practical workshop on how to pitch your creative ideas to commissioners, producers and funders
Thursday 28 November 2019, 6pm
The Sensitive Film Lab
Filmmaker Philip Warnell and cinematographer David Raedeker discuss the use of 16 mm film in their practices.
Saturday 23 November 2019, 7pm
We Are Neurodiverse: Screening
A programme of short films by emerging filmmakers presented by Bristol-based film development programme We Are Neurodiverse.
Saturday 23 November 2019, 2pm
We Are Neurodiverse: Workshop
This workshop aims to inspire neurodiverse filmmakers to develop new projects and apply for the In Production scheme.
Friday 15 November 2019, 12pm
A workshop with digital arts studio Werkflow exploring the uses of gaming audio design for interactive and live experiences.
Saturday 26 October 2019, 12:00pm

Get practical advice about how to produce your own work in this production masterclass hosted by Bounce Cinema.

Sunday 29 September 2019

Sonic Transmissions: House of Absolute
Skin Deep presents a sonic evening of conversation, live performance and collective listening in collaboration with dance collective House of Absolute.
Wednesday 24 July 2019
In Production: Designing for Interaction
Develop skills in interactive media in this free workshop for London-based emerging artists.
Wednesday 5 June 2019

Bounce Cinema Secret Screening
Pop-up film club Bounce Cinema presents a secret screening of new independent short films.

Thursday 14 March 2019
WOKE. Beyond the Voyage
A collaborative event featuring digital media, film, animation, sound, performance, sculpture and poetry by young British artists.
Saturday 2 March 2019
In Production: Drop-In
A free advice session for London-based artists under 30 who want to learn more about our series of commissioning opportunities for new works in audio and moving-image.