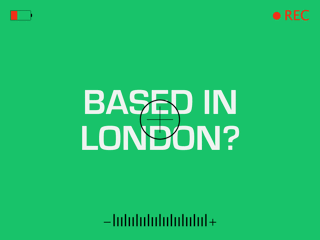 Join Bec Evans, Head of Video Development at Dazed Media, for a quick-fire practical workshop on how to pitch your ideas to commissioners, producers and funders.
The workshop will equip you with a tool kit to be able to communicate any idea in the appropriate fashion to the appropriate platform.
This programme is a collaboration with Dazed Media and forms part of the ongoing programme
In Production
. From masterclasses, screenings and live events to hands-on seminars and presentations, In Production facilitates a broader discussion of audio and moving image production processes as well as peer-to-peer conversations and networking opportunities.