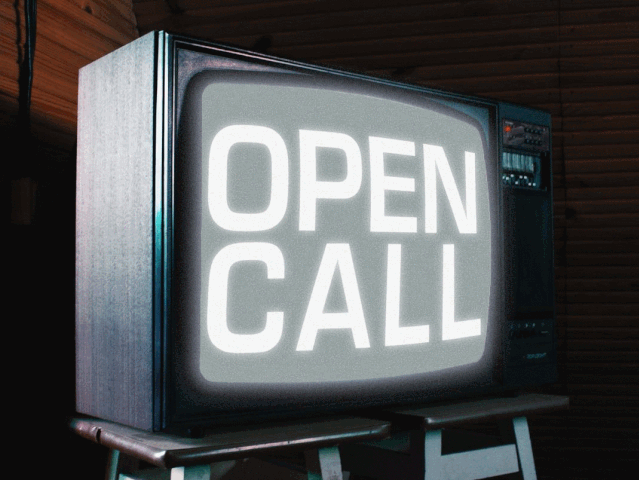 We are looking for a diverse group of London-based emerging artists under 30 to produce new work with mentoring and production support from ICA, Chisenhale Gallery, Dazed Media, NTS, SPACE, the Visible Institute at Kingston School of Art, Werkflow and other specialist organisations across London intended for broadcast on the BBC.
This opportunity is offered as part of New Creatives, a nation-wide series of commissioning opportunities developed by BBC Arts and Arts Council England for emerging artists who work with audio or moving image. Alongside New Creatives, the ICA is offering additional opportunities, events and workshops as part of the ongoing programme,
In Production
.
Connect with audiences across the UK
Have the chance to broadcast your work on BBC iPlayer or BBC Sounds with BBC Introducing Arts, and share your creation with peers, professionals and the public in one of the ICA's dedicated In Production showcases.
Receive professional support
Widen your network and see your ideas realised to broadcast standard with the support of specialists from our Production Partners who will provide you with skills, mentoring, and full production support.
Change the conversation
The BBC is working with the ICA and the Arts Council England to find work from a diverse array of artists that reflects the multiplicity of London's voices. New Creatives, part of BBC Introducing Arts, aims to present new perspectives that are often underrepresented onscreen, on air and online.
Prepare to submit your proposal
To submit a proposal, please read through the requirements and find a link to our online portal below. We'll be asking for a description of your proposal along with examples of your work and information about yourself, including any relevant experience. Given the current situation with Covid-19, all proposals must consider social distancing guidelines in realisation and presentation of the ideas. We are asking you to think carefully about these limitations while submitting an application.

For our audio commissions, we are interested in proposals for works that will push boundaries and surprise listeners with their inventiveness and ingenuity. Audio works might take the form of spoken word, poetry, experimental narrative, or soundscapes, or combine these forms to create new approaches to sound and story. Audio works can range between 5 – 12 minutes.
For our moving image commissions, we want to hear new voices and see visual approaches that are exciting and memorable. We're looking for strong proposals that demonstrate the breadth of possibility offered by the medium – this might be through innovation in style or structure, or new ways of working with narrative, animation, performance, scripted drama or dance. Moving image works can range from 90 seconds to 3 minutes.

For our interactive commissions, we are looking for works which employ new and emerging technologies to provide insights into powerful experiences, situations or locations. Works might be made with 360 video, binaural audio, gaming technologies, augmented, mixed, or virtual reality.

This open call is now closed.