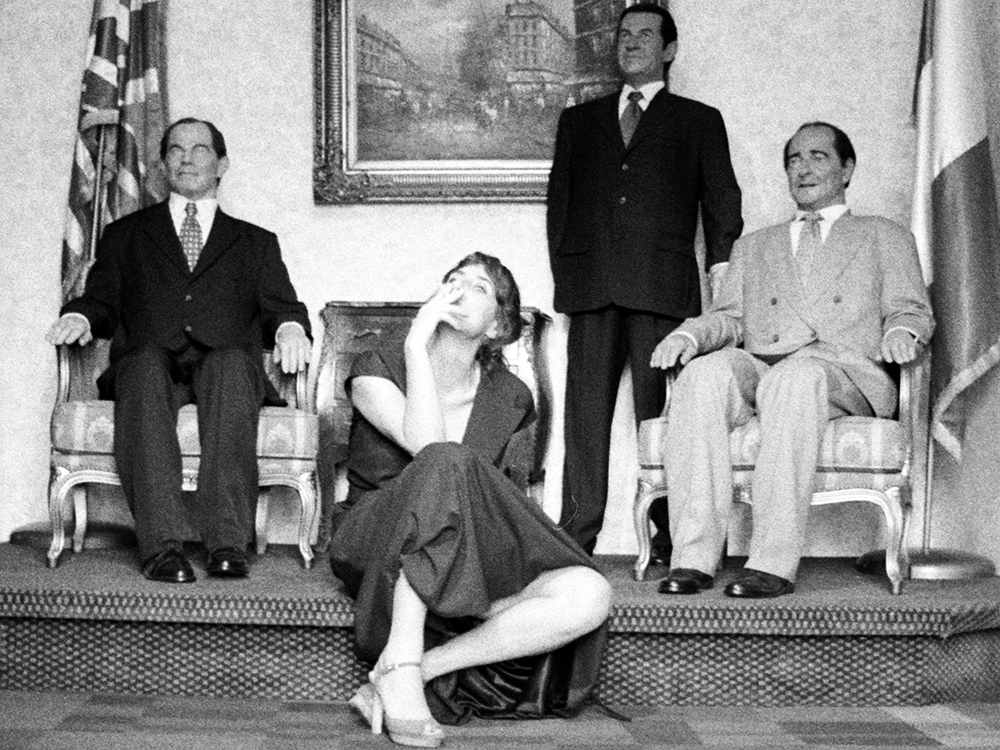 ©Fatamorgana opens the ICA's survey of Portuguese artist and filmmaker Salomé Lamas' work. It's a work with many facets and iterations: a theatre work, two publications, a sound installation – and this film, in which a lone woman finds herself interacting with an array of historical figures after closing time in a Beirut wax museum.
Created over four years, ©Fatamorgana is both a political parody and a speculative comedy in which personalities from past and present narrate post-war history and geopolitics through a web of references and citations.
The film is a multidimensional space blending and clashing multiple languages and sources: at once an experiment in truth, and a fiction that facilitates the collision of multiple fragments, facts and stories.
This screening is followed by a Q&A with film director Salomé Lamas, hosted by film programmer/researcher Raquel Morais.