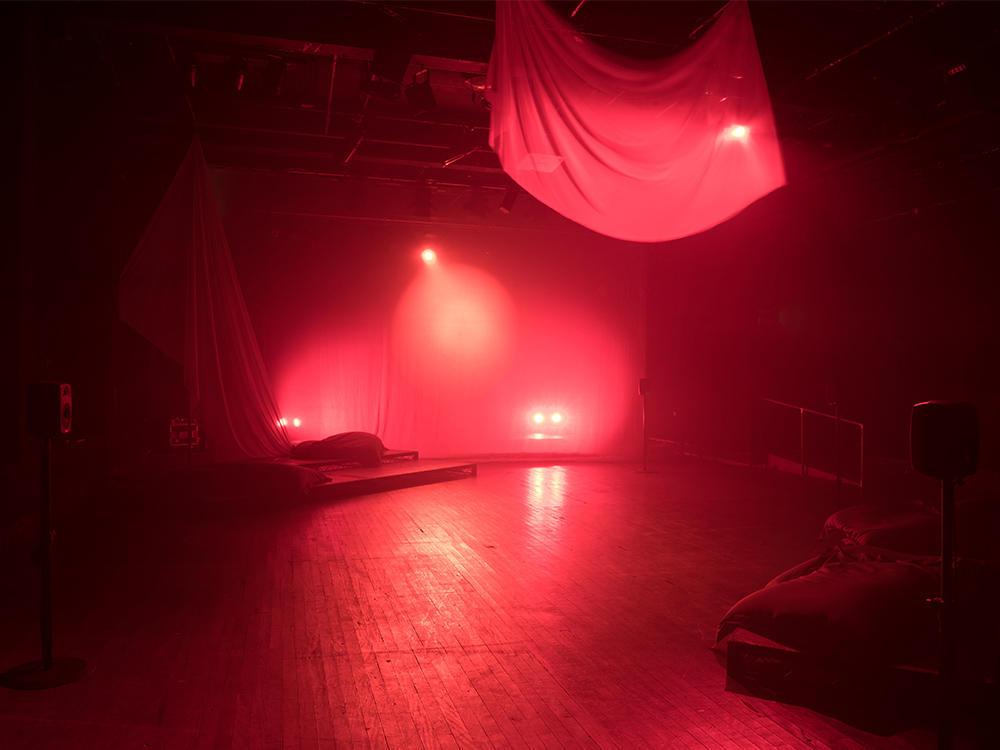 Abondance Matanda, Kareem Parkins-Brown, Latekid, and Olivia Douglass, accompanied by a live band, in a night of poetry readings, improvisation and live music.
This night of poetry and performance took place within Shenece Oretha's newly commissioned installation at/Tribute. Each poet shares writing that can trace its evolution from the experimentation, de/re-construction and persistence present in the work of M. NourbeSe Philip.
The readings celebrate alternative poetic forms, contexts and subjects, and together become a mediation on the survival of a thriving diasporic African writing and arts culture.