Tuesday 6 July 2021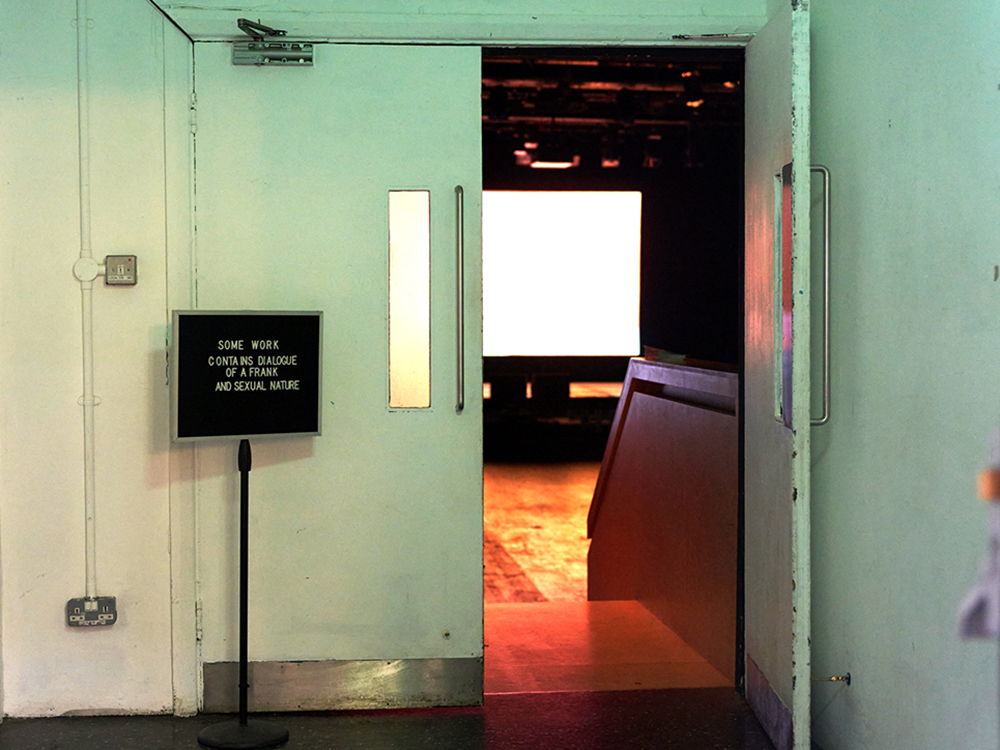 The ICA is reopening on 6 July with a programme dedicated to racial justice, social justice and liveable futures for all.
Programme highlights include:

New Creatives & In Production (Summer 2021)
This summer sees the continuation of New Creatives, a series of commissioning opportunities developed by BBC Arts and Arts Council England for emerging artists aged 16 – 30, and In Production, which will return with a programme of workshops, talks and showcases presented by the ICA.
War Inna Babylon: The Community's Struggle for Truths and Rights (Summer 2021)
Reopening the ICA, this major exhibition has been curated by Stafford Scott of Tottenham Rights, Kamara Scott and Rianna Jade Parker. Ten years on from the UK-wide riots sparked by the police killing of Mark Duggan, this exhibition shines a light on the vast range of collective actions, resistance and grassroots activism undertaken by Black communities across the UK in response to over seven decades of societal and institutional racism.

ICA Cinema (Summer 2021)
From 6 July, the ICA's daily film programme returns in our physical cinemas and will continue to nurture underrepresented, independent, and experimental film. The opening week will include a major retrospective (The World of Wong Kar-Wai), a recent work showing exclusively at the ICA on a limited run (Foedora), a partnering film festival (SAFAR 2021), an independent Italian masterwork (Martin Eden), and a selection of films on general release.
Live Work (Late Summer 2021)
Also this year, our reopened venue will present the premiere of Dykegeist, a new work by artist and performance-maker Eve Stainton, following a live residency at the ICA this summer. Dykegeist is interested in complicating the archetypal narratives of the lesbian predator creature, and features a score performed live by musician Mica Levi.
Image Behaviour (Autumn 2021)
The ICA's annual convening dedicated to experiments in artists' moving image returns to address shifts in moving image practices – exploring and supporting artists engaged in new approaches to forms of presentation in the wake of the global pandemic. This year, for the first time, ICA and Dr. Martens are partnering to support emerging artists for works that will premiere as part of Image Behaviour 2021.
Artists' Film Club (ongoing)
This recurring programme, now presented across ICA's online platform Cinema 3 and, when reopened, at the ICA Cinema, is dedicated to moving-image works by visual artists and of those who work on the fringes of moving-image practice. The programme presents UK firsts as well as new works by 25 artists and collectives, each accompanied by conversations, workshops and dialogues with audiences.
FRAMES of REPRESENTATION (Autumn 2021)
(Re)Imagining, the sixth edition of the ICA's annual international film festival, addresses the moving image and storytelling from multiple perspectives and aims to explore film practices at the intersection of image production, co-creation and manipulation. The festival will also address the ethical boundaries and processes underpinning filmmaking and other related mediums.
M. NourbeSe Philip convening (Winter 2021)
This week-long series of live events, curated by Olivia Douglass, will respond to the acclaimed writer's extensive and transformational body of work, with new commissions, readings and discussions articulating questions of race, silence, politics and poetics while putting Philip's work in dialogue with writers, artists and academics at the forefront of Black experimental writing in Britain.