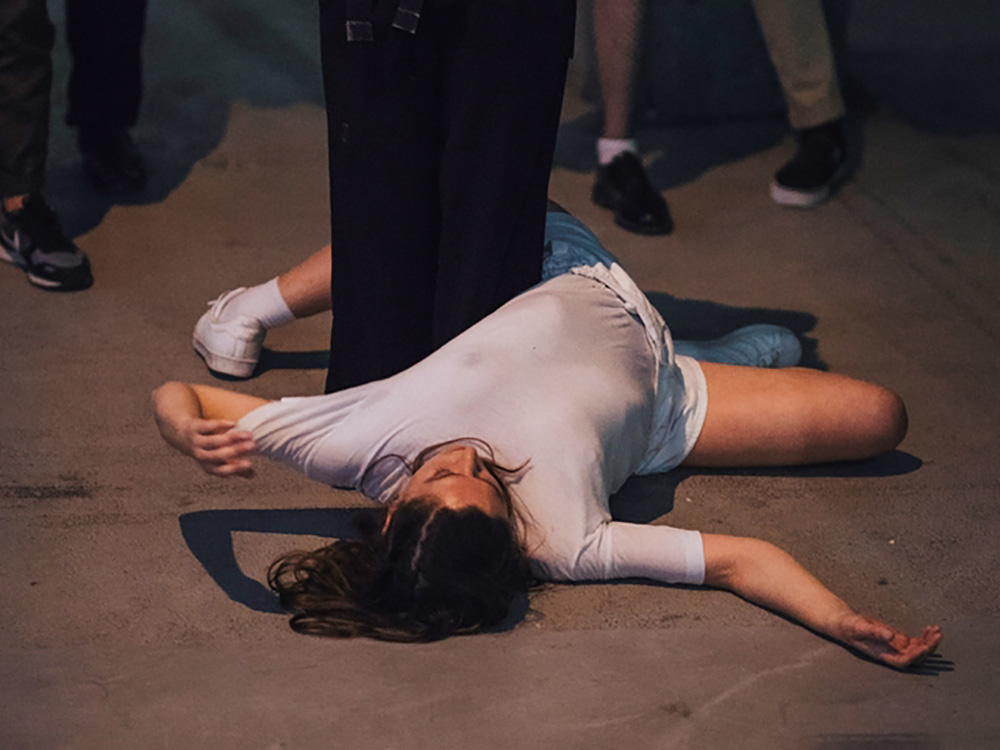 Let our bodies dance. unconscious, conscious, subconscious in physical motion. dancing as a political expression we each have access to, a movement of desire, anger or rage. dance as a collective and individual space of reorientation, clarification and pleasurable mess.
Dance artist Fernanda Muñoz-Newsome, electronic composer and DJ Shelley Parker and performer Nissa Nishikawa present LET THE BODY.
Positioning dance as a form of political expression, the work considers what emerges through disorientation and reorientation around pleasure and permission in the body. Letting go of prescribed social modes and exploring how a sense of knowing can be shifted by dancing and sound, simultaneously reframing the body's relationship to desire.
Featuring performances from Muñoz-Newsome and Nishikawa and a music score by Parker, LET THE BODY asks what sensations, perceptions, thoughts and chemical/hormonal/cellular changes occur through submitting to dance and sound.
LET THE BODY was originally created by Fernanda Muñoz-Newsome and Shelley Parker and performed with Jamila Johnson-Small at Arnolfini in 2016.

Choreography + performance: Fernanda Muñoz-Newsome Performance: Nissa Nishikawa Music score: Shelley Parker