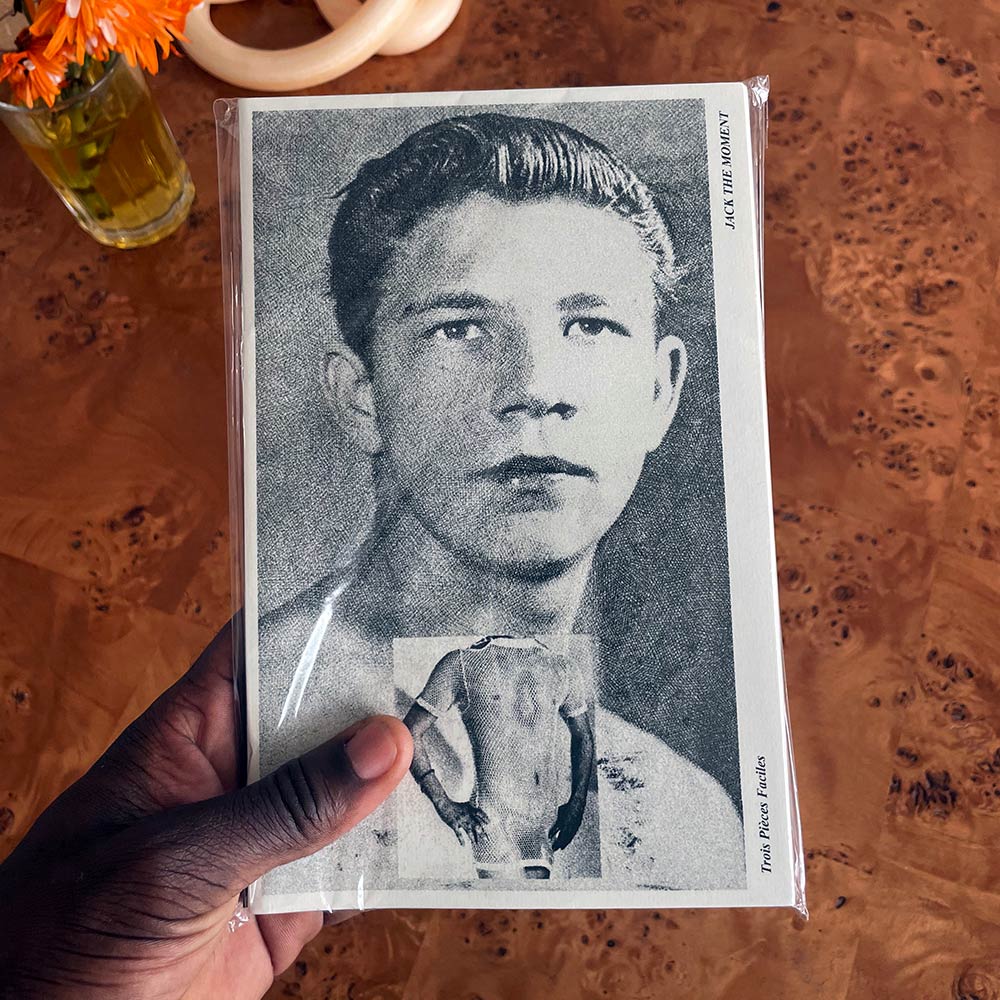 'Sico Carlier's three collaged volumes of vintage smut, queer ephemera and text fragments are a reminder that one can oppose censorship without evangelising about porn.'
Join Queer Street Press (QSP) to celebrate the launch of the project and its first publication, Sico Carlier's Trois Pièces Faciles (Three Easy Pieces).
Trois Pièces Faciles consists of three publications – Jack the Moment, The Fan and Aphrodite – in which Carlier has meticulously repurposed a collection of found athletic and pornographic material, first issued between 1950 – 80. Carlier's work is a meditation on changing social attitudes, with the artist's hand acting as a roving censor, isolating and emphasizing details.
London-based writer Sam Moore will read from their forthcoming book, Search History, due to be published by QSP in 2023, after which there will be music.