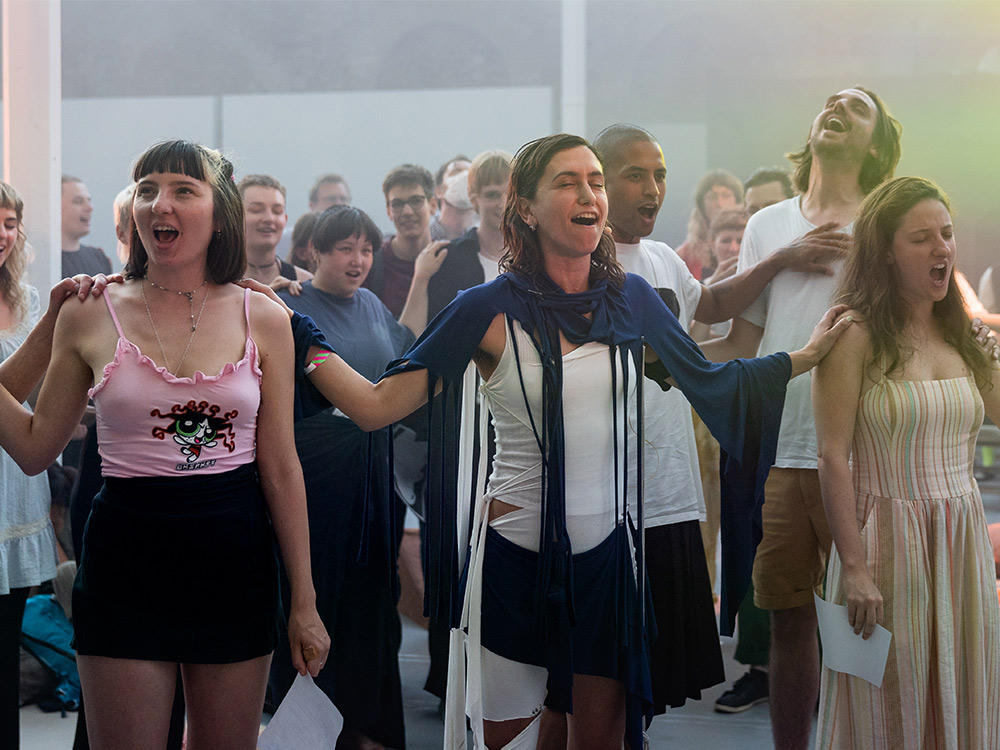 This participatory workshop dives into Fernanda Muñoz-Newsome's practice and draws from her immersive and collaborative piece INCHOATE BUZZ. Led by Muñoz-Newsome and supported by artist India Harvey, this workshop explores score-making, sounding from the body, somatic writing and working with touch. As part of the exploration, participants will use Harvey's soft and weighted objects originally created for the live performance.

The workshop asks, what is it to be with? How do we perceive proximities and relations? How do we engage our sensorial experience within imagination and fantasy?

This space is for those who are keen to explore from a sensorial somatic place.

Part of the ICA 75th Anniversary Season