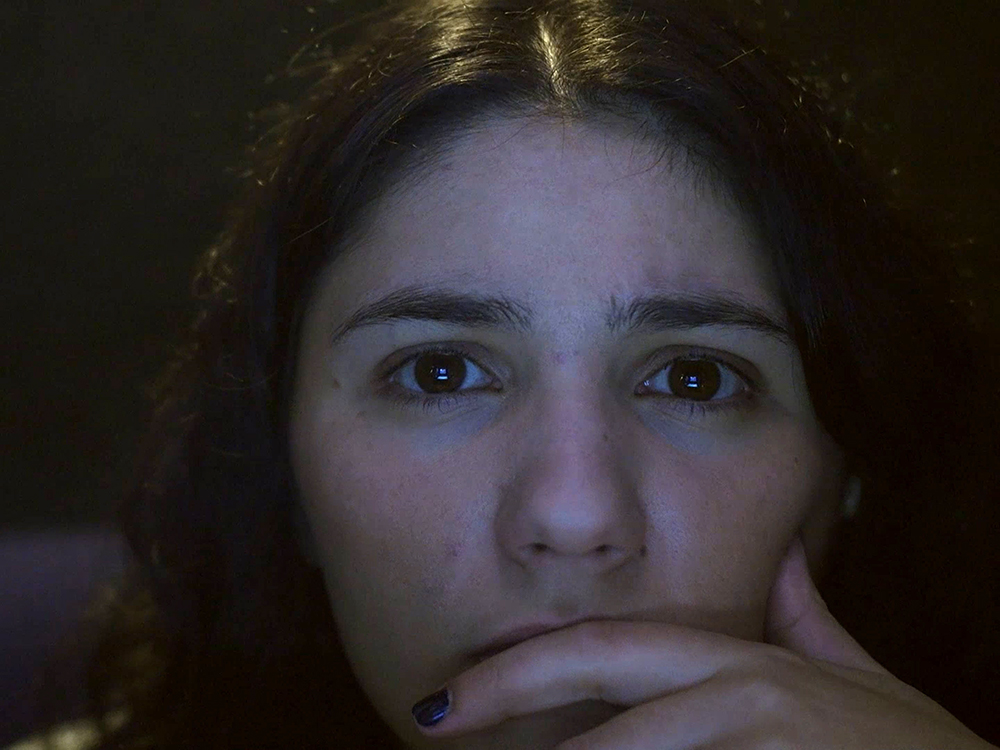 View trailer
Minimalist in approach yet far-reaching in both application and consequence, this is a one-of-a-kind cinematic testimony to the psychology of the viewer in our digital era.
The set-up could hardly be simpler: Ra'anan Alexandrowicz, an Israeli filmmaker, invites Maia Levy, an American student, to enter a small booth and then watch, reflect on and react to a series of short videos showing Palestinian life under Israeli military rule. What ensues is staggering, puzzling and insightful, and extends far beyond the Israeli-Palestinian conflict to show that seeing is not always believing.
Premiered at the Berlinale in 2019, this film is an important film that questions the very act of watching in a society saturated by often manipulated images.
More information about the film can be found
here
.