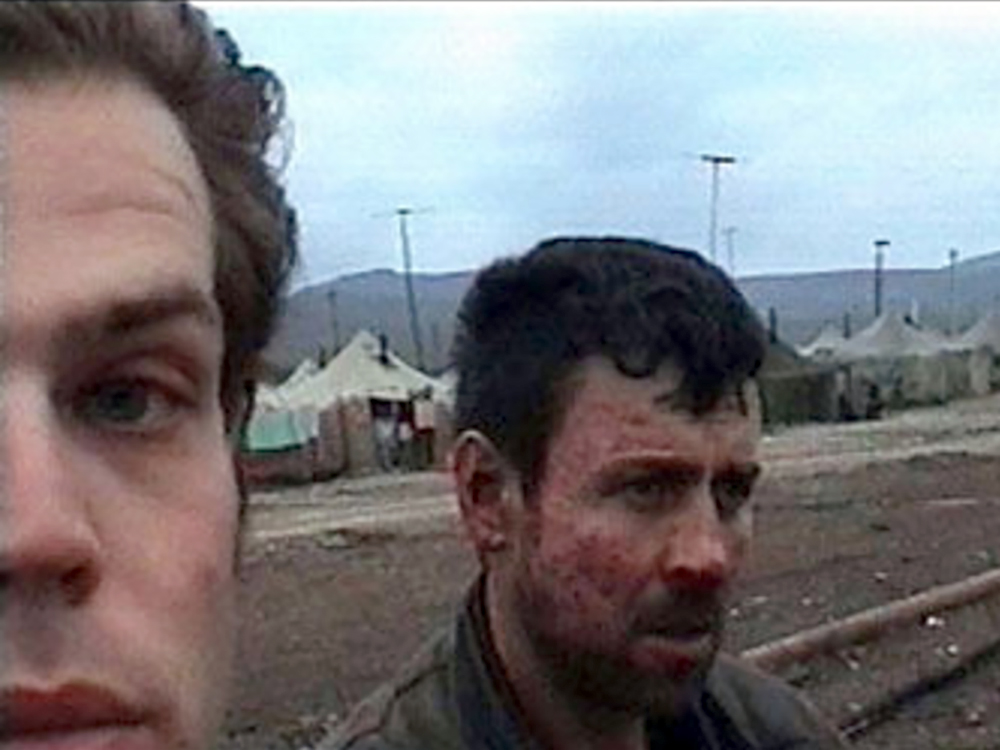 Renzo Martens' provocative first film invites viewers to consider the motivations of those personalities who stand front and centre in documentaries about war-torn worlds. Holding a camera up to his face, Martens waltzes through refugee camps, UN headquarters and devastated cities, repeatedly asking vulnerable people, 'What do you think of me?' But when an NGO worker asks him, 'What do you want? Images of starving babies? Tears?', the mood shifts.
Screening to coincide with the ICA's exclusive run of Martens' latest film
White Cube
,
Episode 1
is a typically discomfiting and confrontational work from the singular Dutch artist and filmmaker.