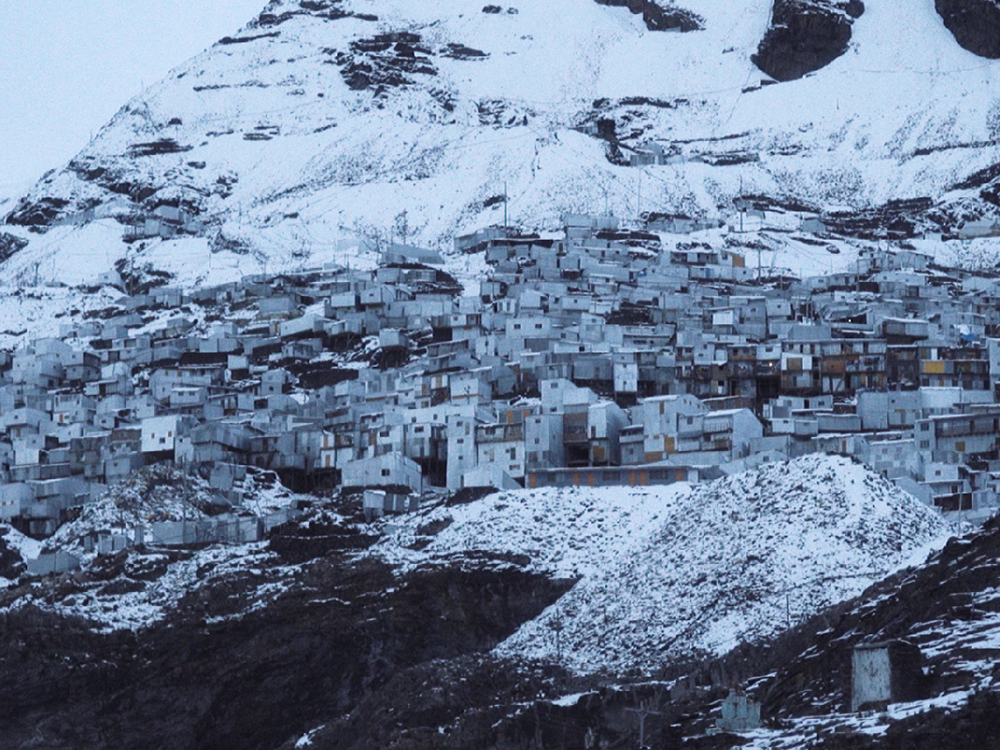 La Rinconada y Cerro Lunar in the Peruvian Andes is the highest settlement in the world – and the site of a gold mine. There in search of their fortune, people live in crowded dwellings, without even enough for subsistence farming. Miners work for months with no pay, and in exchange are allowed to explore the mines for their own profit for just four hours every thirty days.
The film tells complex, bleak stories through a haunting, contemplative film form, which constantly demands an active audience.
Questioning established documentary conventions, it blurs the line between reality and myth, renegotiating the relationship between the known and the unknown.