13 – 25 August 2019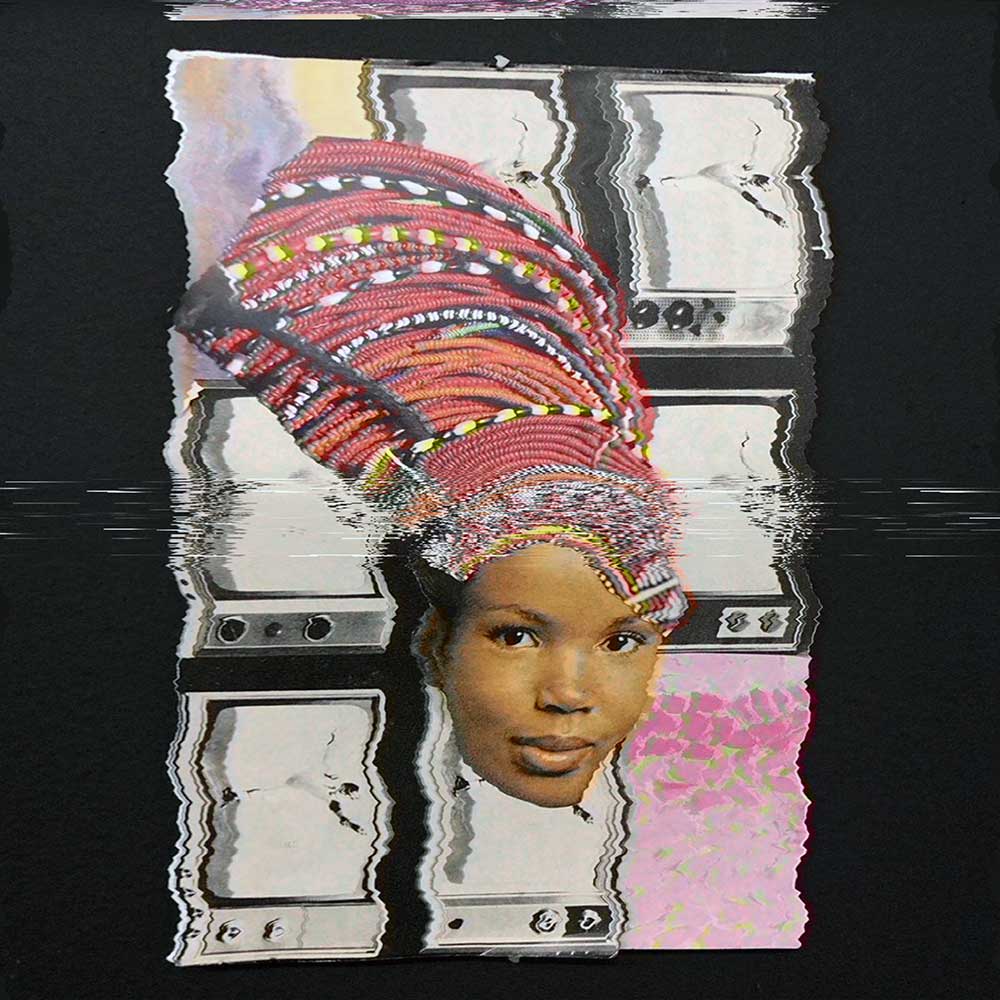 Philadelphia-based interdisciplinary artists Black Quantum Futurism (BQF) present a new installation and accompanying live programme of music, performance, spoken word, talks and workshops.
Black Quantum Futurism's practice is centred on a radical artistic methodology inspired by Afrofuturism, Afrodiasporan traditions of consciousness, and quantum physics. Through activism, artistic research, music, film and community-based writing projects, BQF offer practical techniques to empower marginalised communities, assisting individuals to overcome social injustices and oppressive linear time constructs. Through focusing on the recovery and preservation of communal memories, histories and stories, BQF aim to transform negative cycles into positive ones using artistic and holistic methods of healing.
Taking place over two weeks in the ICA's Lower Gallery, Temporal Deprogramming features recent BQF works, including zines, video works, a listening station and a large-scale Black Quantum Futurism 'event map', which visualises BQF's 'intersectional time orientation'.
Contributions from invited artists will form the live programme, which features work by artists Barby Asante, D. Denenge Duyst-Akpem, and The Otolith Group, musicians Nkisi and Elaine Mitchener, and feminist activists East End Sisters Uncut.

Installation opening times:
Tuesday – Sunday, 12pm – 9pm

Installation ticket £4
Free for members
Free installation ticket with every programme or cinema ticket
Free for all on Tuesdays

Programme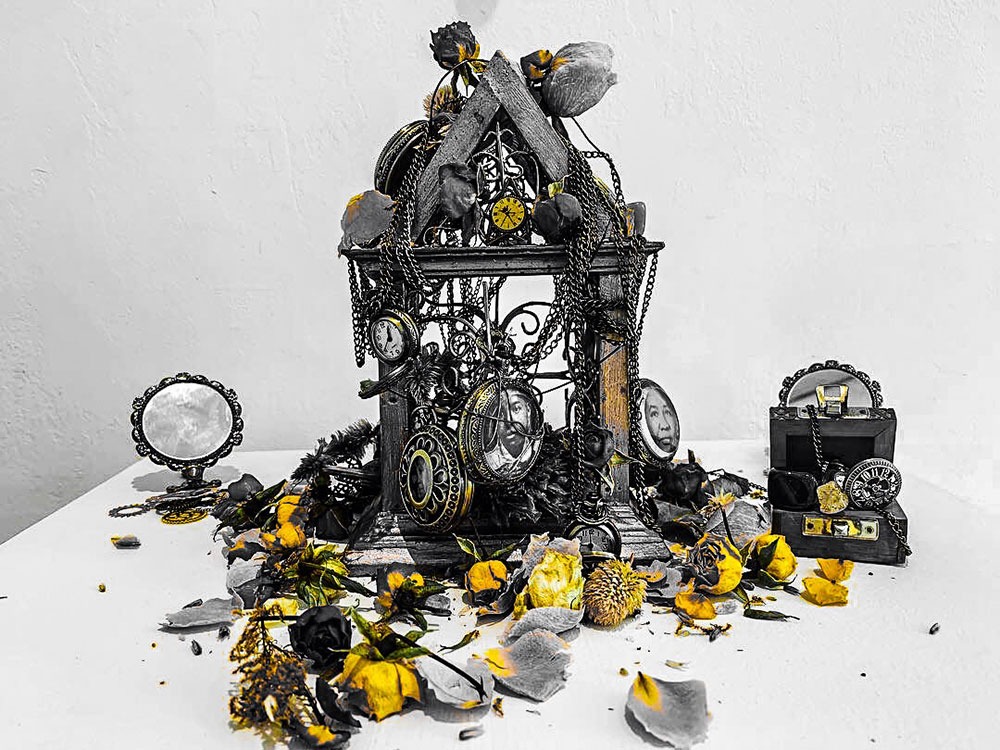 Tuesday 13 August 2019, 6:30pm
Marking the opening of Temporal Deprogramming, Black Quantum Futurism present an interactive lecture exploring the history of linear time constructs, time travel, and notions of the future.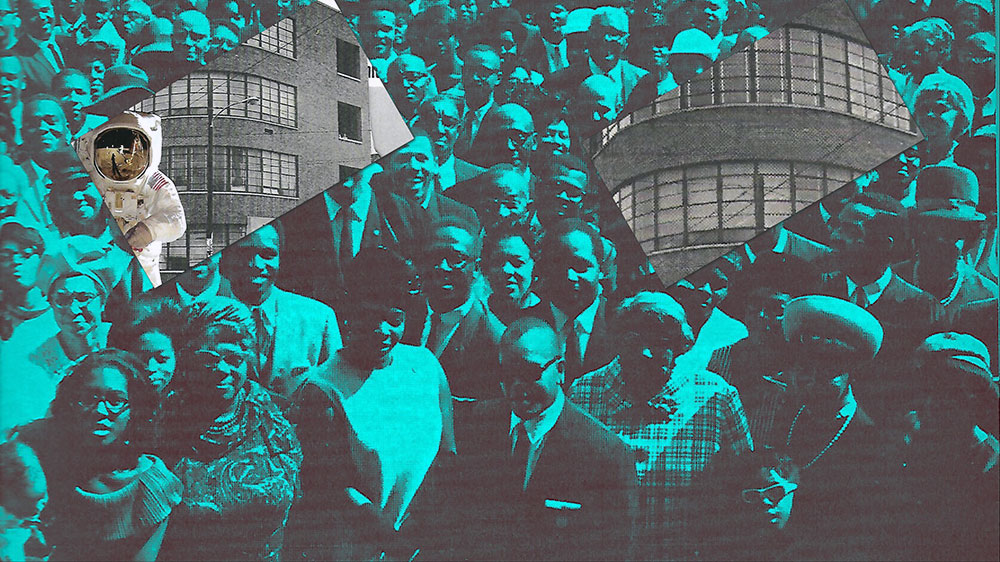 Thursday 15 August 2019, 6:45pm

Discussing their artistic practices and Black futurist imaginaries, artists Black Quantum Futurism and The Otolith Group explore how civil rights and Black liberation movements have reappropriated notions of time and temporality.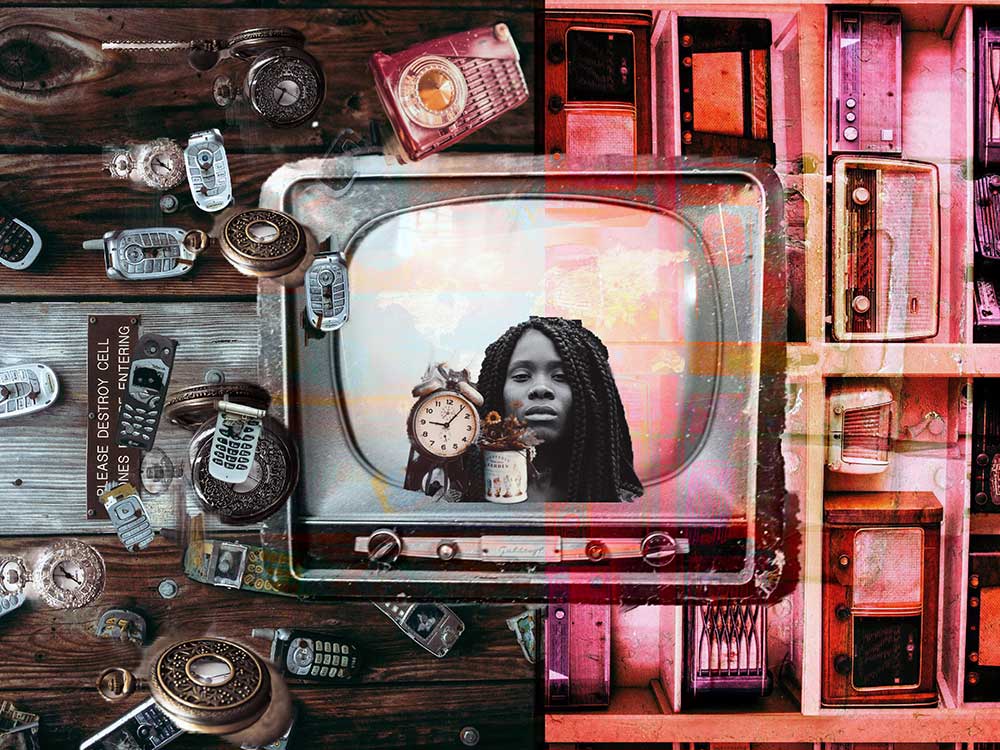 Saturday 17 August 2019, 2:00pm
Black Quantum Futurism × East End Sisters Uncut: Community Futurisms – Gentrification and Temporal-Spatial Warfare
Artists Black Quantum Futurism and feminist direct action group East End Sisters Uncut present a workshop examining housing futures.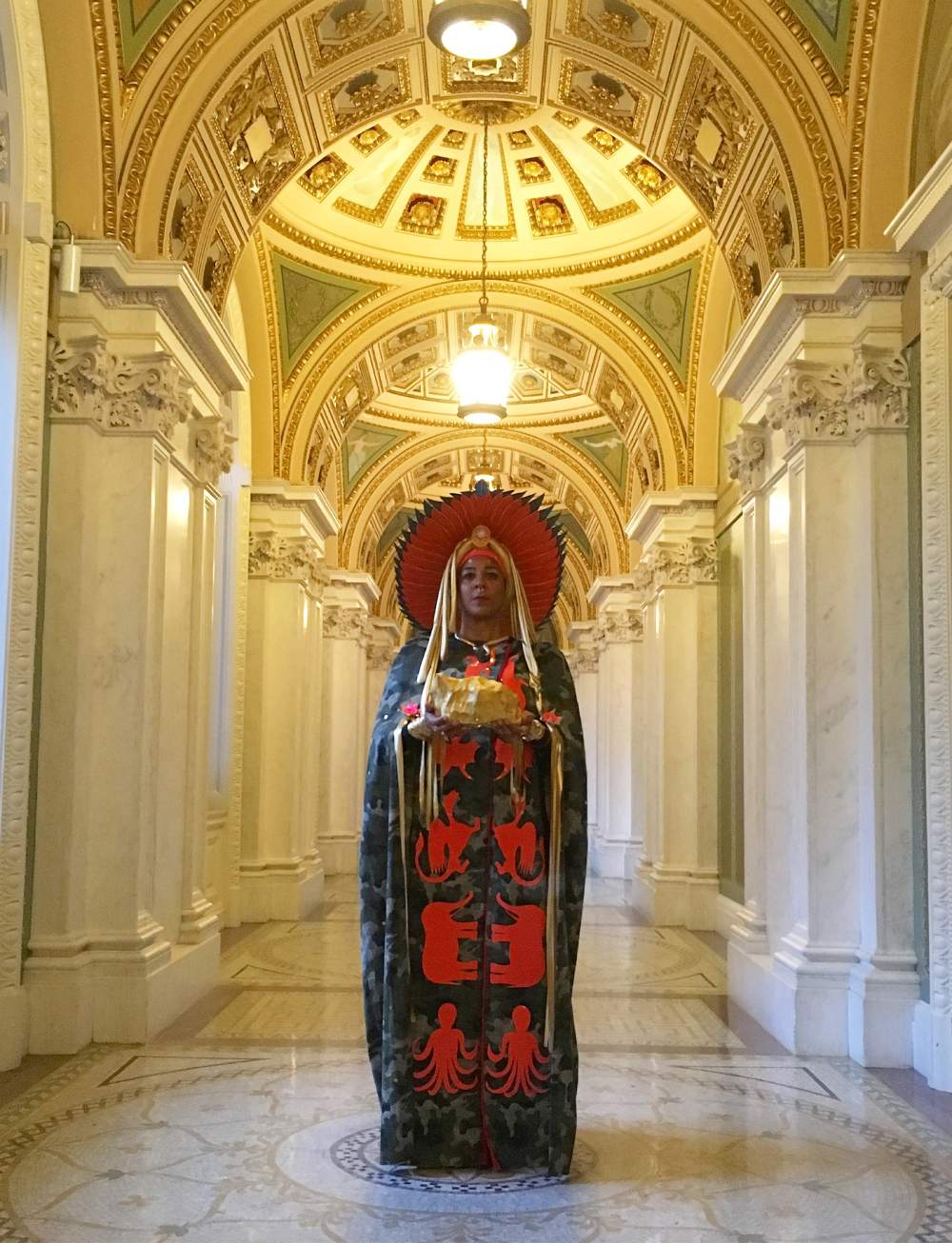 Saturday 17 August 2019, 6:00pm
Black Quantum Futurism × D. Denenge Duyst-Akpem: High Priestess of the Intergalactic Federation, Special Envoy to Mars
D. Denenge Duyst-Akpem presents an interactive performance-lecture-experience followed by a performance by Black Quantum Futurism.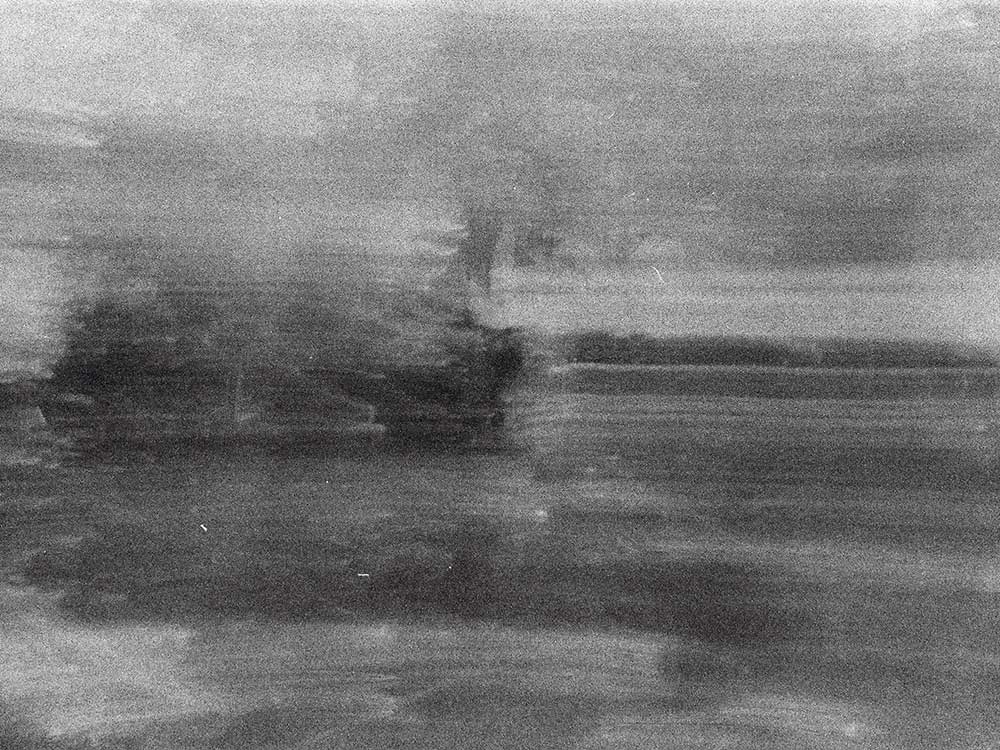 Sunday 18 August 2019, 7:00pm
Nkisi and Moor Mother: New and Old Sounds
An improvised performance by London-based producer, musician, DJ and curator Nkisi followed by a live set by electronic musician and poet Moor Mother.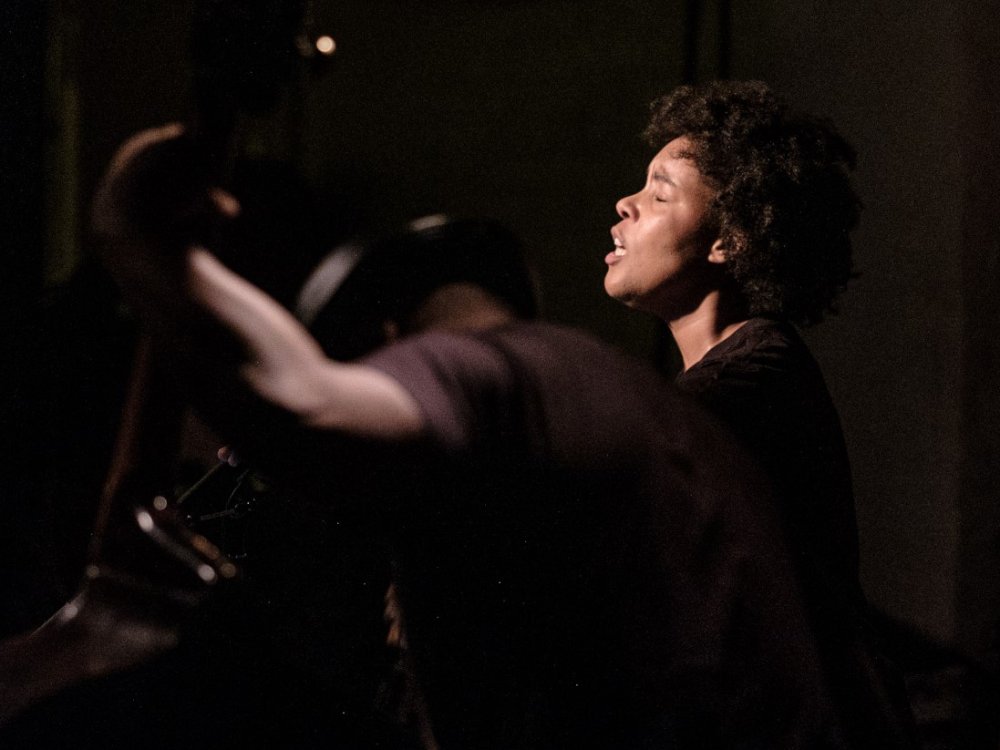 Wednesday 21 August 2019, 7:00pm
Elaine Mitchener and the Rolling Calf
Led by vocalist Elaine Mitchener, The Rolling Calf trio perform improvised electroacoustic scores alongside screenings of seminal experimental films.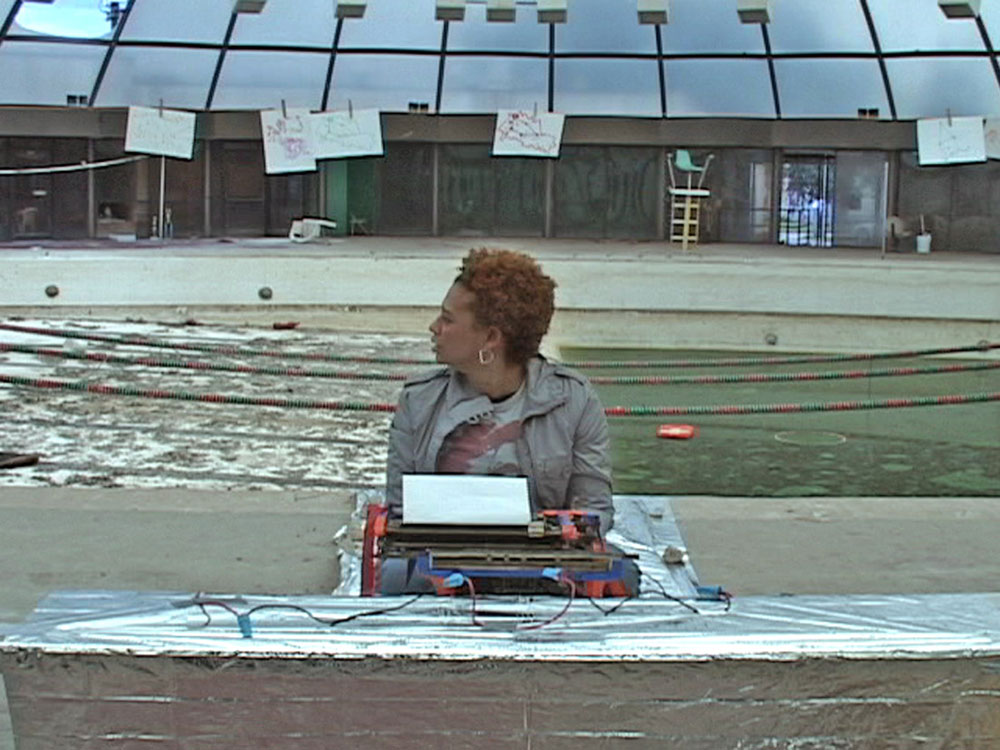 Thursday 22 August 2019, 6:45pm
Black Quantum Futurism × Languid Hands: The Fullness of Time + H-E-L-L-O
Curatorial duo Languid Hands present a screening of filmmaker and multimedia artist Cauleen Smith's
The Fullness of Time
and
H-E-L-L-O
.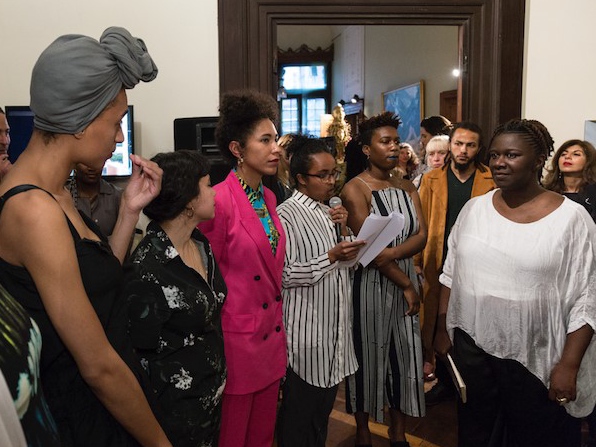 Sunday 25 August 2019, 3:00pm
the bird is singing us an invitation to meet our future: A Workshop with Barby Asante
Artist, curator and educator Barby Asante invites you to join her in exploring a reading of the Adinkra communicator, Sankofa, from a Black feminist perspective.