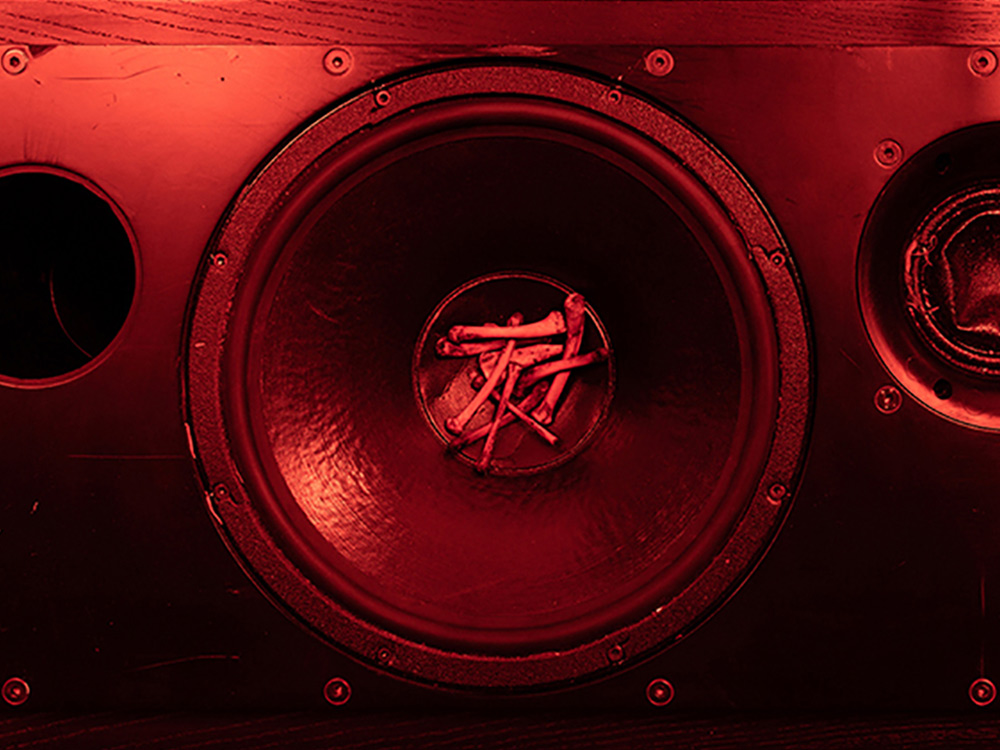 Artist Shenece Oretha's installation at/Tribute is a tribute to M. NourbeSe Philip's book-length poem Zong! Commissioned for the ICA theatre for the convening Strange Echoes, at/Tribute is a multi-vocal reading of this seminal text. Within this new work, Zong! Is performed across multiple channels of sound and light. Shenece Oretha describes the resulting sound as 'a polyphonic chorus, chant, song, lament, ritual, wake, memorial, tribute, tribulation and celebration'.
Acclaimed for its experimental approach to the poetic form, Philip's anti-narrative lament Zong! is cited by Oretha as a living and inspiring force. This poem by Philip is a conceptually innovative polyvocal epic concerning slavery and the legal system.

Poets and members of the Oretha's community inhabit at/Tribute as voices who collectively read Zong! At/Tribute is both a meeting point and a listening site, transforming the theatre into a space for communion with different speakers, voices and histories. Audiences are invited to go in search of pieces and fragments of text, to listen to the multiple stories unfolding and hear history's presence in the present.