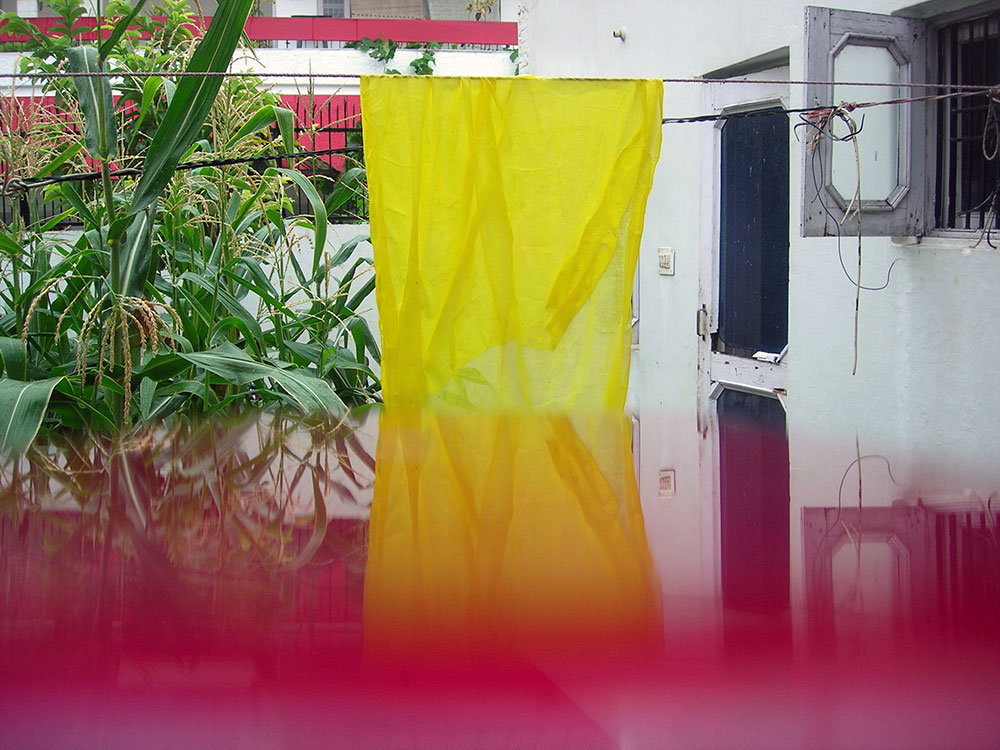 Poet Bhanu Kapil performs a new collaborative work made with artist Rohini Kapil and commissioned for the ICA Theatre on the occasion of the exhibition
I, I, I, I, I, I, I, Kathy Acker
.
Incorporating projections by artist Rohini Kapil, How to Wash a Heart draws together ritual, movement and a performative reading of Bhanu's poetic prose work Schizophrene (2011). With this new work, the artists consider how the language of the body – particularly the ways in which it is exposed, bound or viewed – might be different for them as women from non-white, non-native European backgrounds than it would for other bodies in other social locations.
Kathy Acker: 'Eat lunch in the garden of that museum. She didn't care about art. She had persuaded the museum's custodian to let her in thro a private entrance located in the back of that building. As if she was royalty. There she would walk past the Henry Moore statues to the table at which she always had lunch. If someone was sitting there, she would stand over them about an inch away from them, this tiny old woman who could stand only by shaking with her coiffure piled-up silver-&-blue hair.' I mean, I'd never do that, having been well-trained to defer (at the cost, at times, of my own well-being) to my elders. If Acker wrote the 'wild heart', then that's what I want to do. I want to wash a heart. I want to make visible what is never visible: the insides of the body without end. Or perhaps my performance can happen at lunch-time, and perhaps we can exit the curation through its anus. I don't know what that means. One thing I can say is that, this June, in the ICA, I will be (almost precisely) the age that Kathy Acker was when she died. I want to write a sentence that shakes. I want there to be blood in the line, and on the floor beneath it. Writing these words, I remember visiting a house in Los Angeles where Matias Viegener had stored Kathy Acker's desk, and also the rug on the floor of the room in which she wrote. I, and the Mexican poets, had slipped downstairs, away from the soiree, an event that centered the English poet (who was very nice) visiting from East Anglia. I don't know how this happened, but soon we (Dolores Dorantes, Myriam Moscana and I) were rolling around on that rug, laughing and happy to think about it being Kathy Acker's carpet, that her feet had been on it, or her boots. And I showed them Genet's obituary, taped to the desk itself, and we touched it, with our fingertips, which were pink and brown. Yes, I want to wash a heart and watch it melt.
07:00 pm
Wed, 19 Jun 2019
Theatre
Red Members gain unlimited access to all exhibitions, films, talks, performances and Cinema 3.
Join today for £20/month.