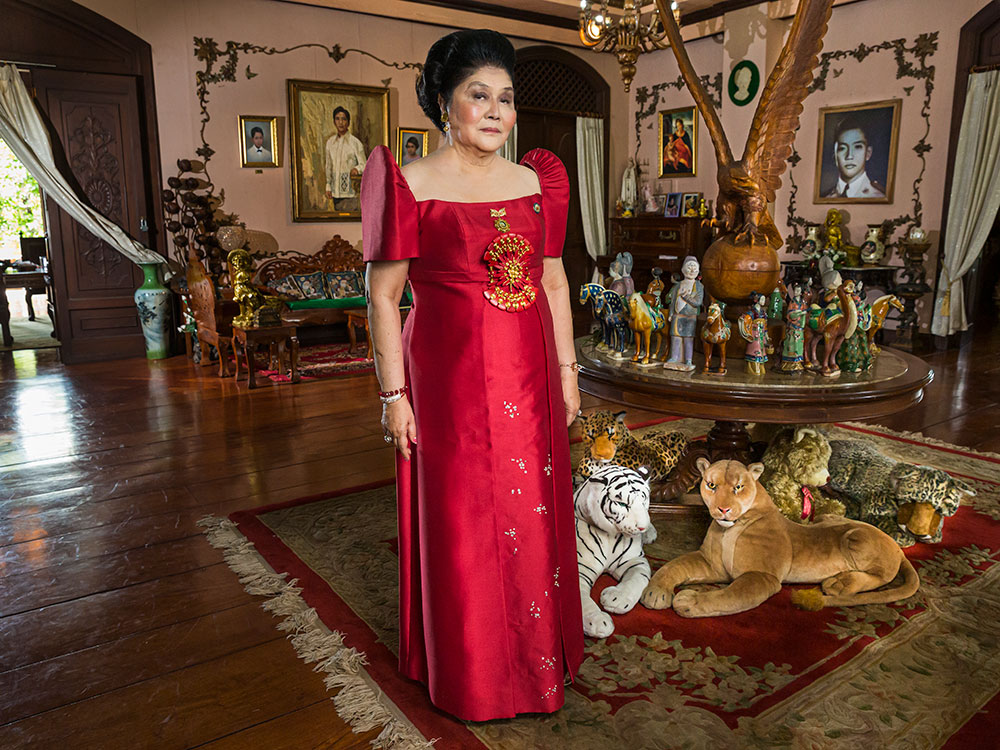 View trailer
Having spent her years as the First Lady of the Philippines on a heady monopolistic rampage, buying up European jewellery shops and iconic New York skyscrapers, Imelda Marcos is looking for a way to regain control. Her former peers, including the widows of governmental figures, tell the story of a woman scarred by an emotional blow that transformed her into the bulletproof-bra-wearing megalomaniac, who now mythologises her mothering instincts. Female journalists and activists share their horrific experiences of torture under the martial law that the Marcoses initiated, as Imelda was busy displacing an entire island of people to have her own African zoo. This rare focus on the female experience in dictatorships explores the complexity of contemporary Philippine politics and the sinister future it faces.
08:40 pm
Wed, 09 Oct 2019
Cinema 1
*Please note that free Red Membership tickets are not available for the BFI's London Film Festival.
Get your tickets for the 2019 BFI London Film Festival in partnership with American Express from 12 September at
bfi.org.uk/lff
or call 020 7928 3232 (10:00 – 20:30 daily).
All films are ad-free and 18+ unless otherwise stated. Groups are advised to arrive early as seating is unallocated.
Red Membership includes free access to all programmes for £16.66 / month.