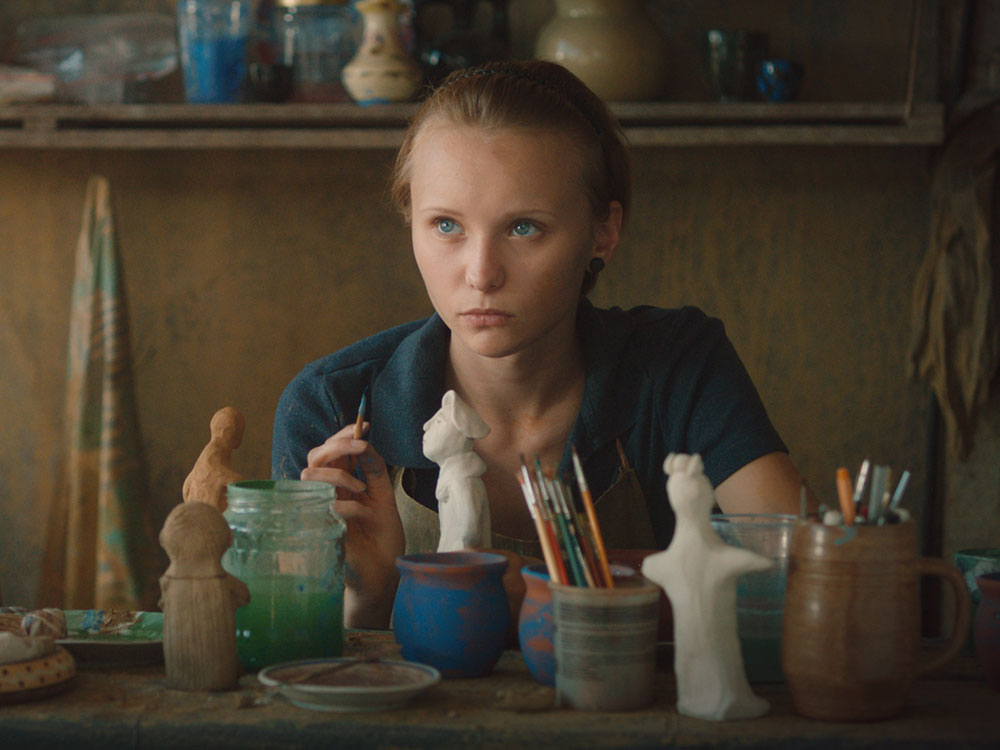 Like her award-winning debut Thirst (LFF 2015), Tsotsorkova's latest drama is centred on a professional occupation – the making and selling of ceramic figures at a wayside shop. Rayna is a defiant teenager who says what she thinks and makes up stories to impress potential customers, but her fantasy world uncovers a hidden reality when she becomes involved with her sister's boyfriend. Focusing on the world of a single mother and her two daughters, Sister is, according to Tsotsorkova, 'a confession of love to those who live a seemingly unnoticeable life'. Strikingly composed and featuring superb performances by its leads, Tsotsorkova's drama has its fair share of twists and more than a few unexpected encounters as the three protagonists engage with the world around them.
08:45 pm
Thu, 10 Oct 2019
Cinema 1
*Please note that free Red Membership tickets are not available for the BFI's London Film Festival.
Get your tickets for the 2019 BFI London Film Festival in partnership with American Express from 12 September at
bfi.org.uk/lff
or call 020 7928 3232 (10:00 – 20:30 daily).
With our Discovery pass, see three films from our curated selections for £30! See the full list at
bfi.org.uk/discovery-pass
and use promo code DISCOVER before adding tickets to your basket.
All films are ad-free and 18+ unless otherwise stated. Groups are advised to arrive early as seating is unallocated.
ICA Red Membership includes free access to all programmes for £20 / month. Subscribe today.