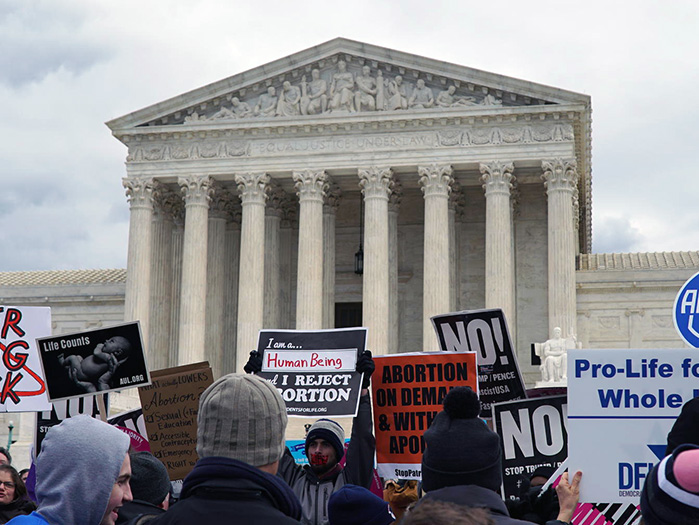 Reversing Roe by Ricki Stern and Annie Sundberg is a timely documentary exploring abortion rights in the USA. Committed to representing the grounds of debate in 2018 via a multiplicity of figures holding starkly opposing views, it also draws on a wealth of historical footage, charting the period leading up to the groundbreaking Roe decision of 45 years ago, and providing an in-depth account of the challenges that have followed it ever since.
 
In 1973, the US Supreme Court case Roe v. Wade revolutionised abortion law in America. This hugely affecting and intimate issue has remained a matter of hot political debate: 300 abortion restrictions have passed in the USA since 2010, and the US presidential election of 2016 brought the Republican Party's strong pro-life tendency to the fore.
 
Following Marathon: The Patriot's Day Bombing (2016) and The Devil Came on Horseback (2007), filmmakers Stern and Sundberg offer candid interviews with key pro-choicers and pro-lifers – among them doctors Colleen McNicholas and Curtis Boyd; American feminist icon and journalist Gloria Steinem; Operation Rescue president Troy Newman; and National Right to Life president Carol Tobias.