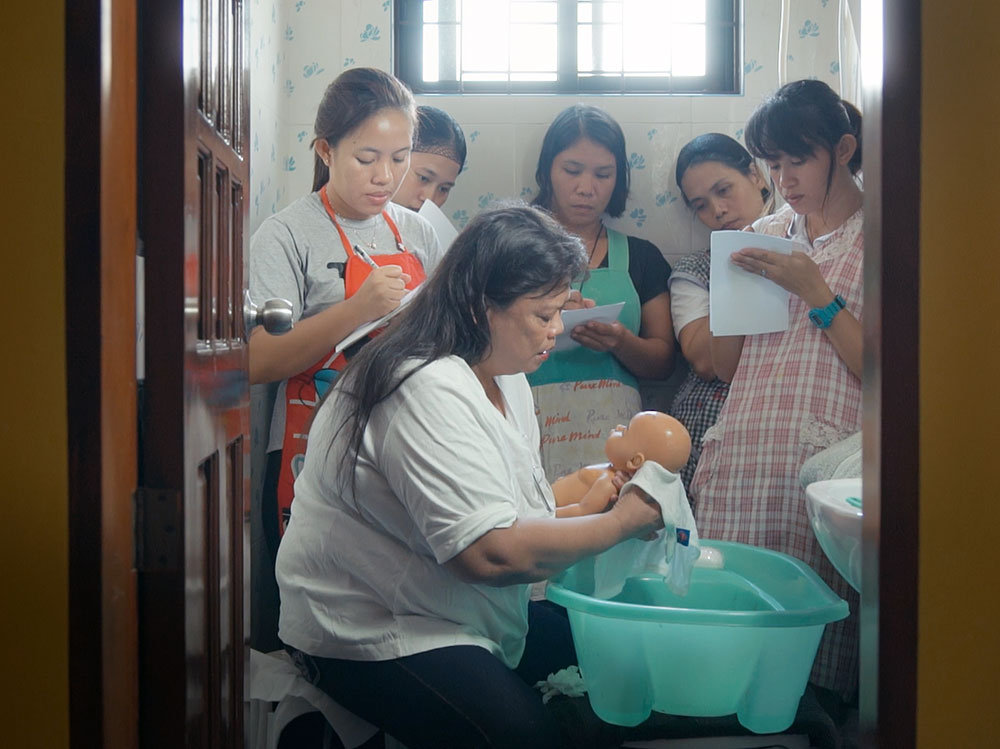 View trailer
'Never cry in front of your employer. It shows weakness', advises a teacher following a role-playing exercise in which an employer is verbally abusive. Learning to serve at a table, cleaning or caring for a baby, as well as reacting to various staged scenarios, are part of the training for women intending to take on domestic roles abroad. Through her watchful and empathetic gaze, director Sung-A Yoon reveals the personal stories, dreams and heartaches of these trainees, while the role-playing takes on both tragi-comic and cathartic dimensions, as the women brace themselves for the potentially tough times ahead. Filmed in beautiful static shots, this astute and richly layered observational documentary exposes the economic and familial pressures pushing Filipino women to accept jobs abroad, some of which resemble modern-day slavery.
06:15 pm
Thu, 10 Oct 2019
Cinema 1
*Please note that free Red Membership tickets are not available for the BFI's London Film Festival.
Get your tickets for the 2019 BFI London Film Festival in partnership with American Express from 12 September at
bfi.org.uk/lff
or call 020 7928 3232 (10:00 – 20:30 daily).
All films are ad-free and 18+ unless otherwise stated. Groups are advised to arrive early as seating is unallocated.
ICA Red Membership includes free access to all programmes for £20 / month. Subscribe today.