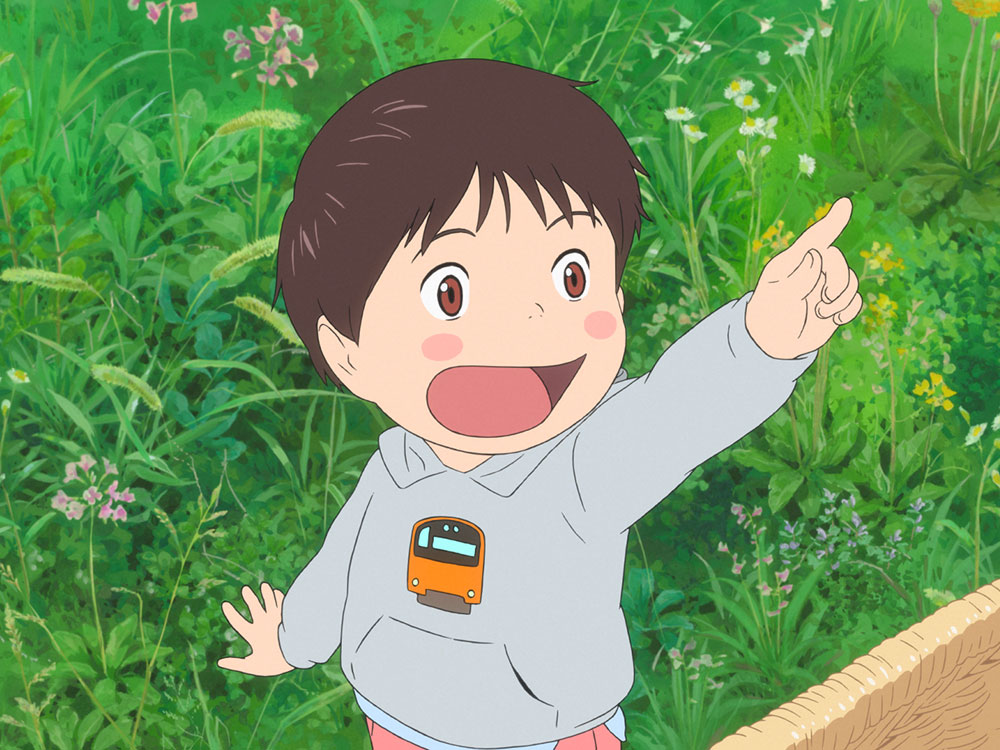 View trailer
Four-year-old Kun has a new baby sister, and the loving attention once lavished on him by his parents appears to evaporate instantly. With his mother and father preoccupied, Kun experiences the arrival of his sister Mirai as competition for their love.
 
A series of fantastical events catapult Kun on a journey through time and space during which he learns that the family dog was the prince of the house before the children were born. He is also visited by an adult Mirai. These experiences – real or imagined – help Kun confront his feelings about the new challenges affecting his life, and prepare him to become the patient and tolerant brother he needs to be.
 
With Mirai, director Mamoru Hosoda (The Boy and the Beast, Wolf Children) has crafted a film that succeeds in capturing some of childhood's universal issues with insight and ingenuity. Mirai has also made history as the first anime ever to premiere at Cannes Film Festival, where it received a standing ovation.
 
Please note that screenings on the weekend before 6pm will be dubbed. All other screenings will be subtitled.