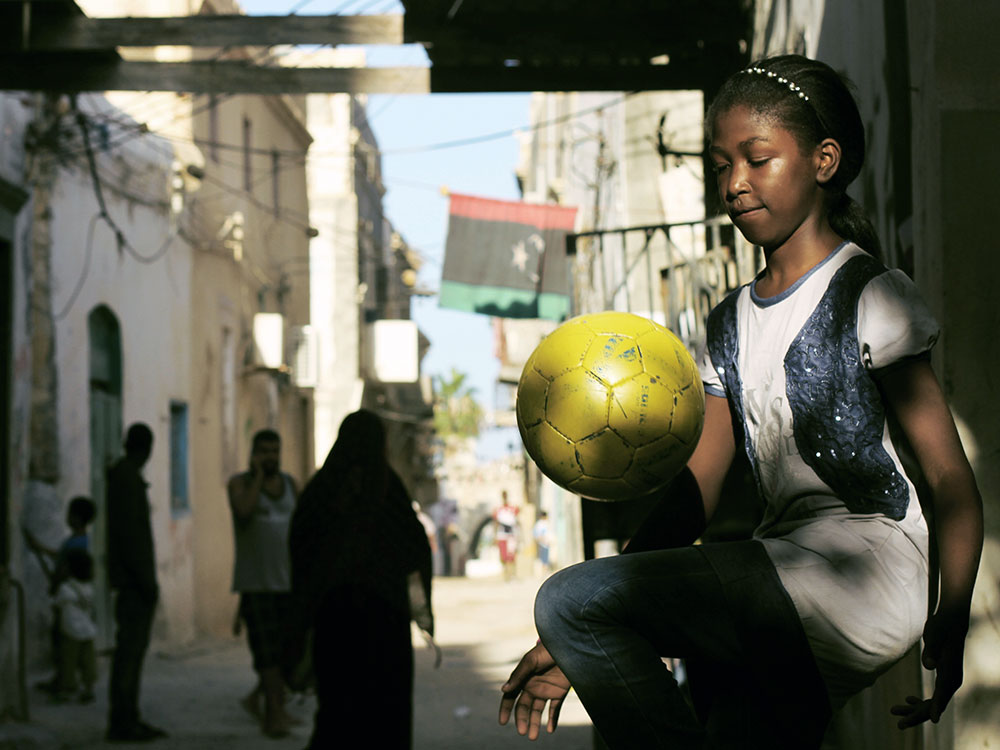 Thursday 11 October, Cinema 1, 6:15pm
 

Women from all walks of life make up the newly formed football team: captain Fadwa is a petro-physicist, Nama is a student whose family are internally displaced and goalkeeper Halima is training to become a doctor. Against the backdrop of a country in strife – with vociferous conservative opposition threatening the women's safety, as well as the national federation unwilling to take a clear position to support them – the team's spirit is nothing short of inspirational. Filmed in the years since Libya's 2011 revolution, British Libyan Arebi's beautiful, self-shot debut is a captivating tribute to a young generation trying to build the future they want, all the way down to hand-cutting the grass of their future training pitch to ensure that no matter what, they will play.
 
Elhum Shakerifar

 
06:15 pm
Thu, 11 Oct 2018
Cinema 1
All films are ad-free and 18+ unless otherwise stated.
Red Membership includes free access to all programmes for £16.66 / month.
*Please note that free Red Membership tickets are not available for the BFI's London Film Festival. 

To book for the 2018 London Film Festival in partnership with American Express® please follow the link above or call: 020 7928 3232.