3 October 2018 – 13 January 2019
Opening Tuesday 2 October, 6 – 8pm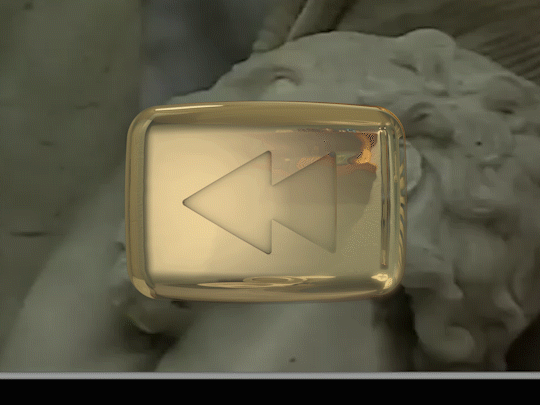 VERSION HISTORY is the first solo exhibition in a major UK institution by artists, filmmakers and designers Metahaven, featuring an expansive new moving-image commission as part of an overview of their hybrid investigations into overlapping geopolitical, technological, and emotional conditions.
Since 2007, the work of Metahaven (Vinca Kruk and Daniel van der Velden) has extended from graphic identities, spatial installations and publications, to garments and music videos. In recent years Metahaven have turned predominantly to the moving-image, drawing on investigative and speculative methods used as part of their design work. Their films have integrated diverse forms of documentary and fiction, essay film and poetry.
VERSION HISTORY centres on three moving-image works: the newly commissioned feature-length Eurasia (Questions on Happiness) (2018), Hometown (2018) and Information Skies (2016). These films share a vibrant aesthetic language that combines cinematic imagery with graphic, animated layers and immersive soundscapes. They are presented within distinctive installations at the ICA, including a series of murals threaded through the institute's galleries, and a hand-tufted carpet. The dual meanings summoned by the exhibition title – both different versions of history and reality, and an interface through which these versions are rendered – are at the heart of the three works.
Metahaven's films deploy what they describe as 'truth futurism' – a mode of speculation on an altered cognitive order, in which the lack of accountability of the 'post-truth' era has become emotionally processed. Building on the movement in the collective's practice between analytic reporting and affective experience, VERSION HISTORY revolves around a state of epistemic uncertainty, spinning off political and cultural narratives where belief and self-deception are in competition with empirical reality.
Assembling cinematic sequences shot in the Southeastern Urals and in Macedonia, archival footage and animation, Eurasia (Questions on Happiness) sets forth on a journey towards the Eurasian steppe where it meets the New Silk Road. Imagining a fractured continent in the thrall of self-learning data sites that trigger world events, the film confronts various forms of hoax, from cut and paste political doctrines to neo-classical facade architectures. Mapping ideological and political currents that are presently unraveling the European Union, Eurasia describes fake news as a man-made proxy of the indifference that an artificial intelligence may feel toward the human condition. Through modes of science fiction, documentary, and folk tale, Eurasia creates an immersion within layers of media production, wrapping facts in fictions, and fictions in facts.
Projecting further into a psychological space, Hometown and Information Skies portray forested hinterlands populated by avatar-like actors. Influenced by poetry, these minimal science-fictional narratives are both monumental as well as intensely personal, reckoning with experiences of belonging amid planetary-scale computational infrastructures.
Accompanying
VERSION HISTORY
and a concurrent exhibition of Metahaven's work at the Stedelijk Museum Amsterdam, the new publication
PSYOP
draws out the collective's cross-disciplinary engagement, including with musicians, filmmakers, theorists, fashion designers, and poets. A series of public programmes curated with Metahaven will expand on these areas of exchange, and the web of aesthetic and theoretical inquiries active in their work.
Programme
Sunday 11 November, 7:30pm

A conversation to launch Metahaven's book-length essay, on how push notifications and social media prompts redefine our daily experience of time
Thursday 22 November, 9:00pm
Live performance and DJ sets by Bonaventure, Kuedo, Safa, M.E.S.H. and Nkisi.
Wednesday 12 December, 6:30pm
A symposium on the spatial, temporal, and cinematic typology of the 'Zone' convenes speakers Geocinema, Metahaven, Jussi Parikka, Ippolito Pestellini and Susan Schuppli.
Tuesday 8 January, 6:30pm
Metahaven's arresting audio-visual essay on the infiltration of digital technology into our understanding of the self, introduced by the artists.

Wednesday, 9 January, 6:30pm

Contemporary poetry with James Massiah, Eugene Ostashevsky, Ellen Rutten, Jackie Wang, Belinda Zhawi and Metahaven.

Saturday 12 / Sunday 13 January, 2pm
Metahaven's first feature-length film is an expansive and hybrid exploration of the interweaving of geopolitics and digital platforms.
ICA Public Advisors offer
guided tours
of the current exhibition.