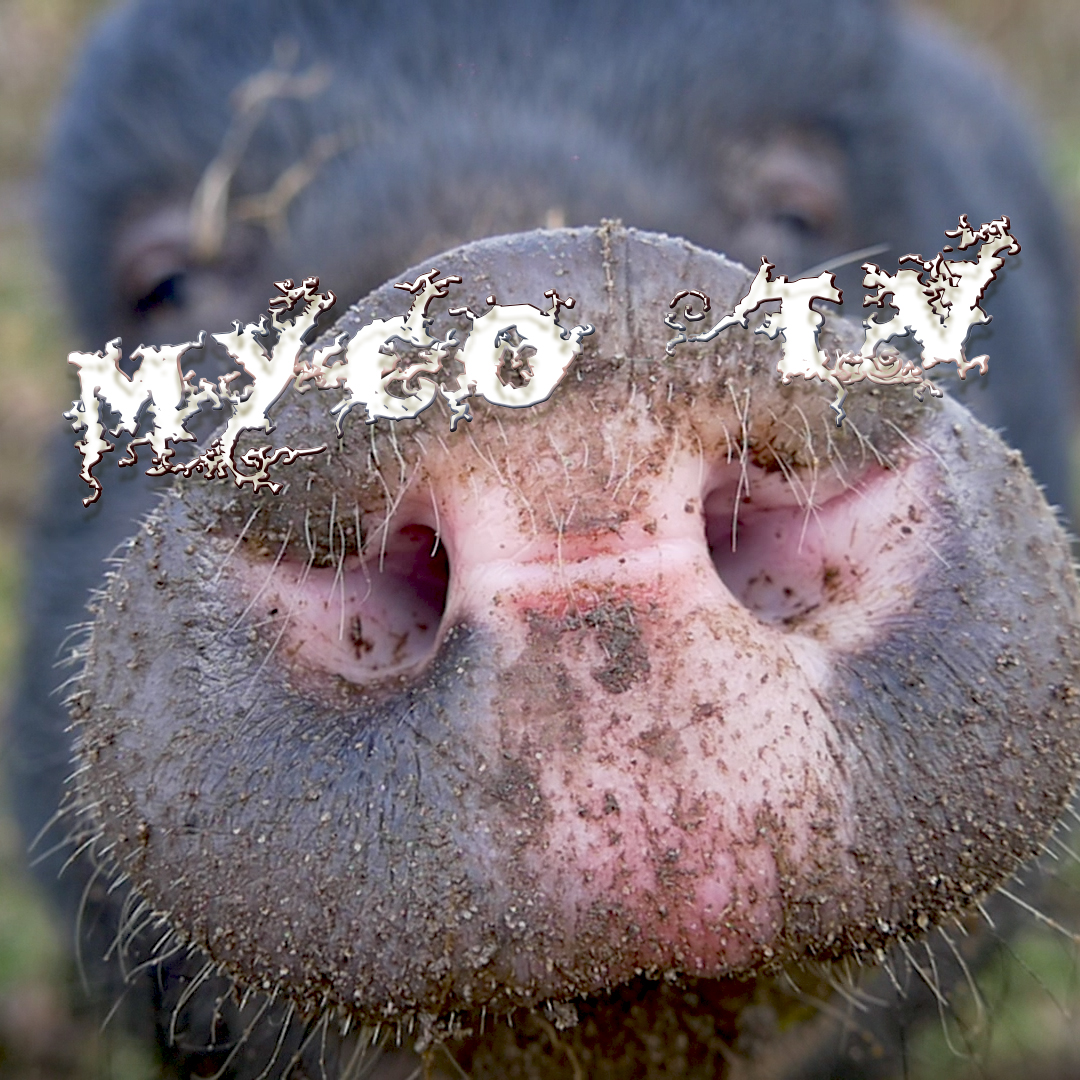 View trailer
A treasure lays dormant under thick layers of earth. A scent barely making it to the surface, undetectable to human senses, but incredibly present to the powerful sniffer beings among us. A root, a bulb, perhaps a fungi of some kind. Let this be the treasure that fulfills the feeling of an empty stomach that I feel for a while now. As a year went by, it has left me exhausted. Forcefully I have been hibernating while in hypertension and alertness to try to get a sense of ever changing circumstances. Let this find be the one, that once and for all changes my fortune to the better…
Broadcasted over five days, MycoTV returns for its third edition featuring commissions by Zoë Claire Miller, Philipp Timischl, Mona Varichon in collaboration with Jacob Eisenmann and Bruno Zhu. Expect themes ranging from a survey of the life of three Polly Pocket dolls to an homage to reality TV; an exploration of the Cité internationale des arts in Paris to the daily dramas of a rich variety of animal protagonists and a road trip through a pre-pandemic United States.
Book tickets
07:00 pm
Tue, 02 Mar 2021
Cinema 3
This event is free to bookers from now until 7pm on 8 March. From then on, it will only be available for free to ICA Members.
Join today
to enjoy membership benefits.
Myco TV will be broadcast over five days from 2 – 6 March and is available to stream until 6 April, 7pm.
Programme (all episodes will be 30 minutes):
Tuesday 2 March, 7pm: Myco TV 1
Wednesday 3 March, 7pm: Myco TV 2
Thursday 4 March, 7pm: Myco TV 3
Friday 5 March, 7pm: Myco TV 4
Saturday 6 March, 7pm: Myco TV 5
Red Members gain unlimited access to all exhibitions, films, talks, performances and Cinema 3.
Join today for £20/month.