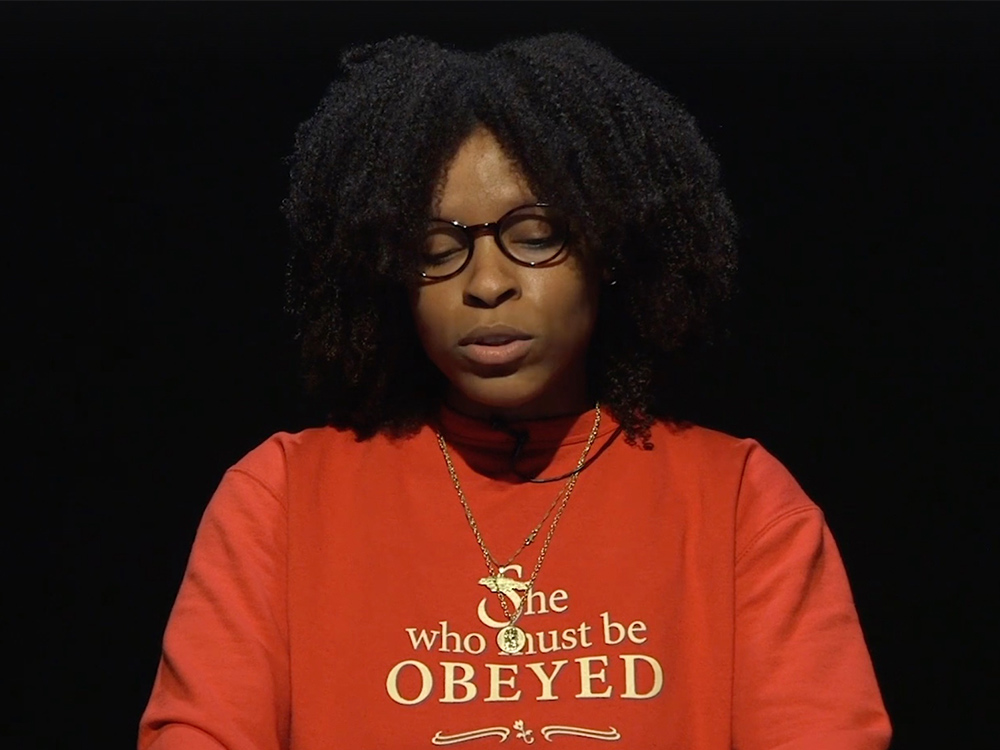 'To move beyond the boundary of fear — of penetration— un-wanted and unwanting— c(o)untouring the inner space— to find the source and sound of our silencing, we must become cartographers of silence, mapping not only the known edges— the boundaries of our space — but moving beyond the boundary. To take soundings of the deep where the voice is not one but "the many-voiced one of one voice/ours..." polyvocal and many tongued.'
Frontiers of Silence is a series of short films featuring readings by poets Ebun Sodipo, Courtney Conrad and Esther Heller. Each writer reads newly commissioned poems that respond to 'Silence(s)' as a reoccurring concern throughout the work of writer M. NourbeSe Philip.

Strange Echoes curator Olivia Douglass writes: 'Out of fragmented archive material, lost history and silenced experiences, Philip retrieves what language is left to express what 'cannot be told'. From this language of silence, she creates life giving poetry that affirms us that our knowing, holding and mapping of our silence(s) is a form of resistance, leading us beyond fear and towards new life and liberation'.

Each of the poets and poems featured in Frontiers of Silence delves into the multiplicities of Black life and continues Philip's work of 'c(o)untouring silence'.