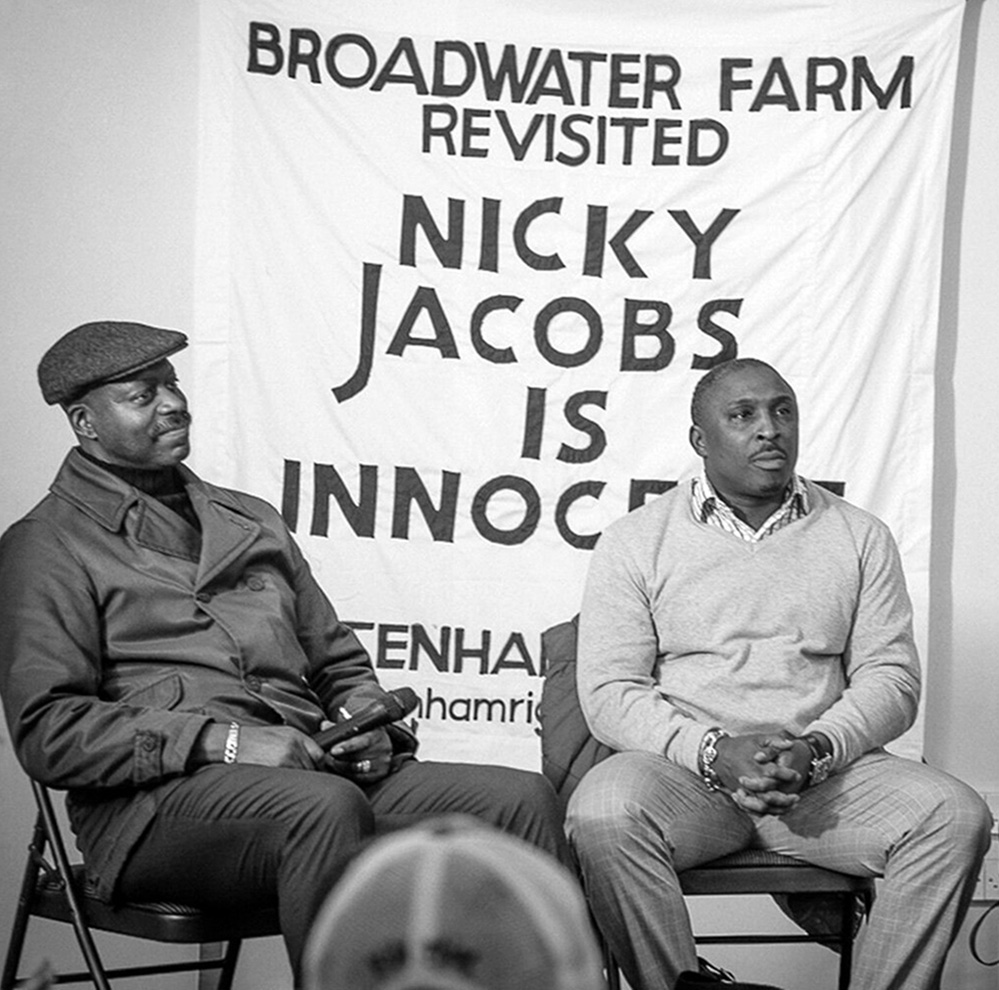 In 1983, the youth of Broadwater Farm Estate in Tottenham, North London, came together in a disused chip shop to initiate a grassroots, youth-led organisation – supported by community matriarchs, Dolly Kiffin and Martha Osamor. The BWF Youth Association established a safe communal space for locals and garnered local council support to provide community services for those who were lacking from central government's neglect.
Whilst gaining recognition as an exemplary illustration of a community organisation for those who lived within the concrete jungle, the youth of Broadwater Farm Estate continued to face brutality and harassment at the hands of the police, alongside racialised public shaming across mainstream media outlets, with the estate labelled as a criminal haven embroiled with deprivation.
The hostile environment of the early 1980s culminated in the tragic death of Cynthia Jarret – a mother of 6, who suffered a heart attack following an illegal police raid on her home in October 1985, only one week after Cherry Groce was shot in her back after the police entered her home.
Whilst the 80s are documented as a period of public disturbances across the UK, the events on Broadwater Farm, following 6 October 1985, remain some of the most severe instances of conflict, between state and a local community, in British history.
The uprisings which followed the death of Cynthia Jarrett resulted in a permanent stain on the name of the BWF estate; and left the youth to face the full force of the state, after the Tottenham Three were charged with the murder of a police officer, during the course of the Broadwater Farm Uprisings.
Join us as the founders of the BWFYA highlight their experiences in community organising and grassroots activism, followed by the story of the Tottenham Three, told in their own words, on how they came to be charged, convicted and, later, find justice in one of the biggest miscarriages of justice in British history.
A unique screening of a recording that documents Amani Naphtali's play
Ragamuffin
concludes the weekend's public programme on
Sunday 29 August
.
02:00 pm
Sat, 28 Aug 2021
Theatre
£10 full price, £7.50 concessions, £5 green/blue members
Red Members gain unlimited FREE access to all exhibitions, films, talks, concerts and performances.
Join today
for £20/month
Red Members gain unlimited access to all exhibitions, films, talks, performances and Cinema 3.
Join today for £20/month.