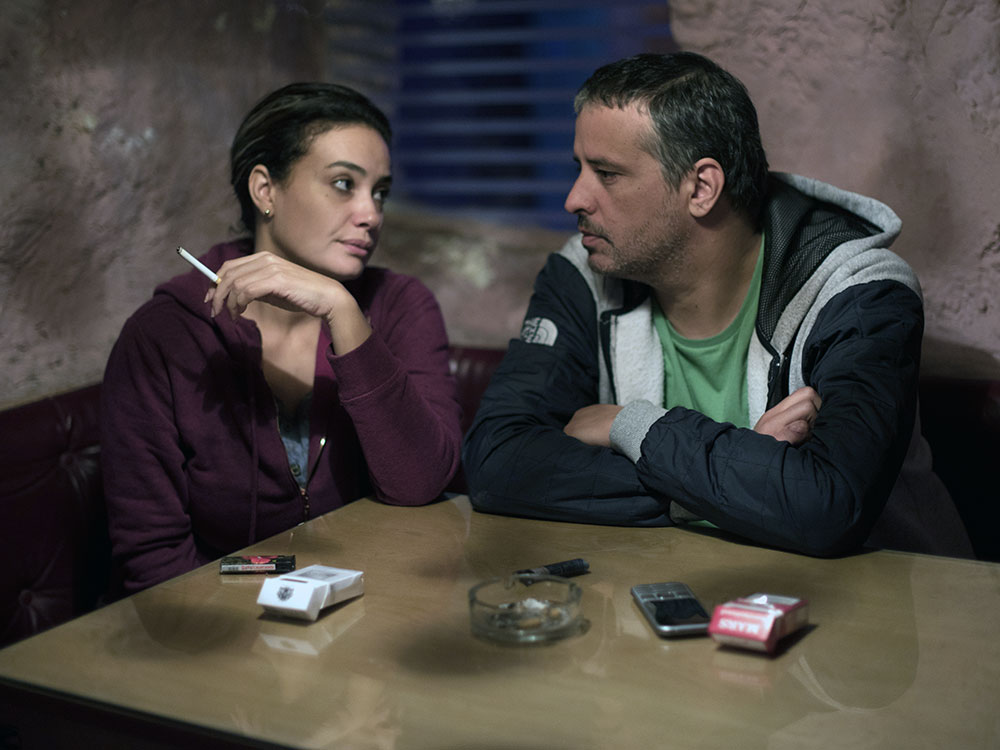 Noura (played by veteran Tunisian-Egyptian actress Hend Sabri) is vulnerable and the precariousness of her situation is key to Hinde Boujemaa's assured and compelling feature debut. Sofiane's release brings a volatile undercurrent of violence into the home she built for their three children. His return to petty crime has fewer legal implications than the consequences of Noura's infidelity. The tinderbox is sparked when Sofiane pieces things together and sets out to disgrace Lassad. Will Noura survive the pressure? Will the lovers survive the humiliation? Boujemaa weaves a tense and complex web. In doing so, she emphasises the fragility of a woman's position in the Tunisian legal system, as well as reflecting on questions of masculinity, power, corruption and domestic violence.
08:45 pm
Fri, 04 Oct 2019
Cinema 1
*Please note that free Red Membership tickets are not available for the BFI's London Film Festival.
Get your tickets for the 2019 BFI London Film Festival in partnership with American Express from 12 September at
bfi.org.uk/lff
or call 020 7928 3232 (10:00 – 20:30 daily).
With our Discovery pass, see three films from our curated selections for £30! See the full list at
bfi.org.uk/discovery-pass
and use promo code DISCOVER before adding tickets to your basket.
All films are ad-free and 18+ unless otherwise stated. Groups are advised to arrive early as seating is unallocated.
ICA Red Membership includes free access to all programmes for £20 / month. Subscribe today.