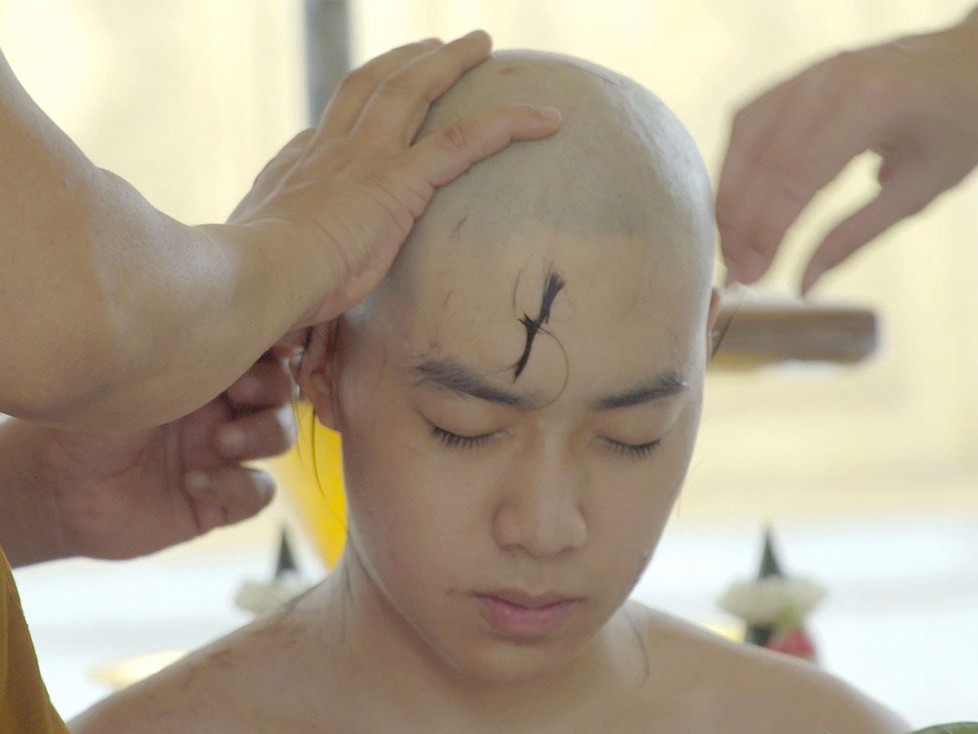 View trailer
When two-year-old Einz Naovaratpong was diagnosed with a terminal cancer, her parents explored every avenue to save her. Refusing to accept her death as the end, they turn to cryonics to freeze their daughter's brain in the hope that she will one day live again. With remarkable access and intimacy, Wedel follows the parents and their surviving son on this extraordinary journey, objectively presenting their challenges and dilemmas; as practising Buddhists who are also devotees of science, how to reconcile these conflicting beliefs? Ethical, philosophical and emotional questions abound. Can the dead come back to life? And should they? This is human nature in its purest form, as the parents are fighting for their child's survival.
01:00 pm
Sun, 06 Oct 2019
Cinema 1
*Please note that free Red Membership tickets are not available for the BFI's London Film Festival.
Get your tickets for the 2019 BFI London Film Festival in partnership with American Express from 12 September at
bfi.org.uk/lff
or call 020 7928 3232 (10:00 – 20:30 daily).
All films are ad-free and 18+ unless otherwise stated. Groups are advised to arrive early as seating is unallocated.
ICA Red Membership includes free access to all programmes for £20 / month. Subscribe today.