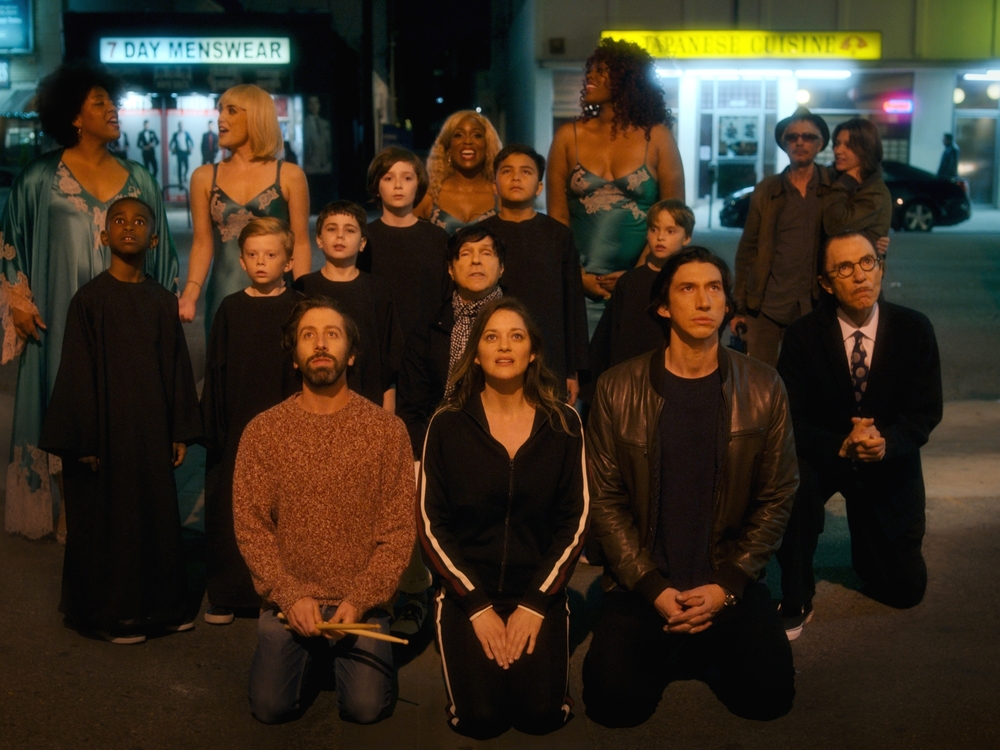 View trailer
Troubled stand-up Henry (Adam Driver) and refined soprano Ann (Marion Cotillard) form a glamorous if unlikely couple, seemingly with little in common but their love for one another. Their relatively comfortable Los Angeles lives are turned upside down following the arrival of Annette, a singular daughter with an extraordinary gift.
French artist/filmmaker Leos Carax's debut English-language feature, his first since 2012's Holy Motors, is a staggeringly ambitious, extravagantly eccentric work – an absurdist pop-rock melodrama set (and almost entirely sung) to an all-new soundtrack by Sparks. By turns hilarious and tragic, bewildering and beautiful, Annette is completely sui generis, standing wholly apart from contemporary cinema, and therefore expanding on am already unique body of work by the French filmmaker. No one but Carax makes films quite like this.
A conversation between Leos Carax and Nico Marzano, Head of Cinema, follows this screening.