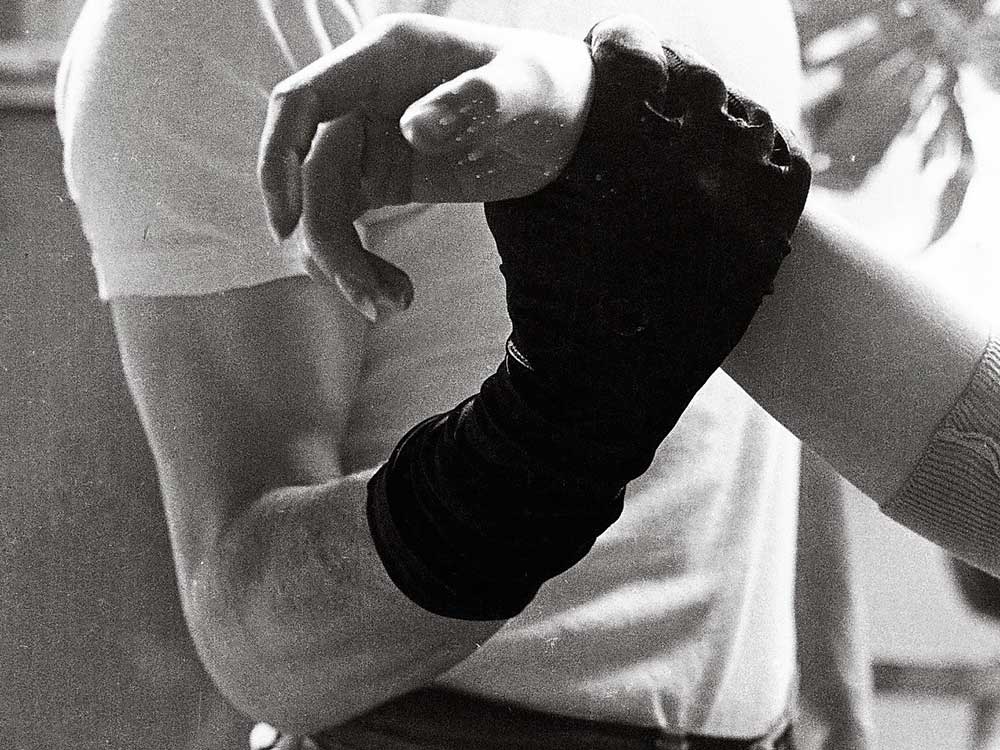 Mercury will be 0° Leo, Moon 0° Taurus, Sun 5° Cancer, Venus 22° Gemini ... Pallas Athena will be conjunct Algorab. Mercury will square the Moon. The Moon will sextile the Sun.
– Aaron Sharif's astrological forecast for Thursday 27 June 2019
London band Wild Daughter conjure up an evening of live performance with support from Berlin's Die Hässlichen Vögel and video installations from artists Aaron Sharif and Gerald Paul White. Sigils have been drawn, and this is their statement of intent.
The bands come together in channelling romantic heroes and gender-ambiguous devils, navigating common themes including desire, mysticism, addiction, androgyny, the joy of sexuality and gender fuckery.
This performance marks Wild Daughter's second single release 'Mr G / Brando Bomb', a double A-side produced by Mark Moore and Dan Donovan available as a limited edition 7" on clear vinyl. The cover comes courtesy of LA-based artist Richard Hawkins. For The Moon Sextiles the Sun, Wild Daughter have commissioned a limited print fanzine / newspaper featuring some very special people indeed.
Book tickets
08:00 pm
Thu, 27 Jun 2019
Theatre
Red Membership includes free access to all programmes for £16.66 / month.
£12 Full, £10 Concs/Green, £8 Blue Members