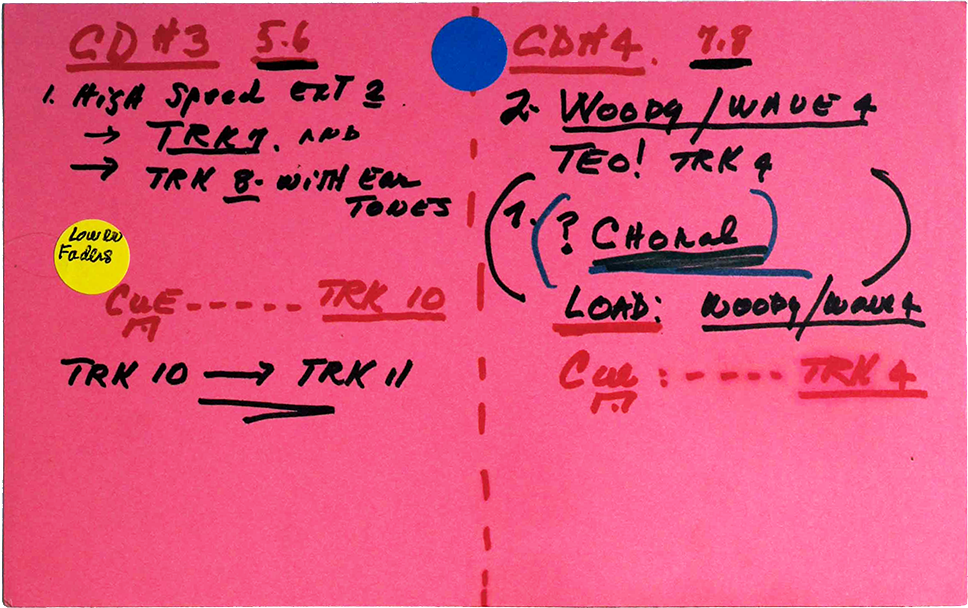 The Institute of Contemporary Arts, in collaboration with London-based experimental music series Kammer Klang and Swiss music ensemble Contrechamps, is proud to present the UK premiere of composer Maryanne Amacher's GLIA (2005).
This is a newly commissioned reconstruction of a rarely presented seminal work for seven instruments and electronics. The performance will be directed by a previous collaborator of Amacher's, Bill Dietz, and executed with Contrechamps and members of Berlin-based Ensemble Zwischentöne.
GLIA (named after the brain cells which assist in neurotransmission between synapses) was performed only once during Amacher's lifetime, at the Berlin 'media-art-laboratory' TESLA in 2005. This premiere performance was directed by Amacher, assisted by the then director of Ensemble Zwischentöne Peter Ablinger, and Bill Dietz, who succeeded him. With GLIA, Amacher imagined the listener as a sort of 'glial' interface between the electronic and acoustic instrumental elements of the work. She imagined the otoacoustic emissions created in the ears of the listener ('ghost-written' by the replica 'ear tones' emitted by the electronics and instruments) as this 'neural interface'.
A week-long residency in the ICA Theatre by Dietz and members of Contrechamps and Ensemble Zwischentöne enables the development of this reconstruction of GLIA. In 2011, Dietz spent a month undertaking intensive research at Amacher's former home in Kingston, New York, and found adequate source materials to enable the first reconstruction of GLIA, which took place in 2012 at the Hamburger Bahnhof-Museum für Gegenwart in Berlin. This initial reconstruction was part of a wider effort by Amacher's friends and collaborators to address the posthumous legacy of the artist's work after her sudden death in 2009. The performance of GLIA at the ICA forms part of this collective interpretive re-presentation of Amacher's practice.
Performers: Susanne Peters and Dorothee Sporbeck, flute; Maximilian Haft and Akiko Ahrendt, violin; Lucy Railton, cello; Volker Schindel and Helles Weber, accordion; Bill Dietz, sound engineer.
Doors open: 8:15pm
Concert begins: 8:30pm

Concert running time: 75 mins.

08:30 pm
Fri, 31 May 2019
Theatre
£7 Full, £5 Concs/Green, £4 Blue
Attend both Maryanne Amacher events on 31 May for £8 Full, £6 Concs/Green, £5 Blue
Attend all three Maryanne Amacher events on 30 & 31 May for £12 Full, £9 Concs/Green, £6 Blue Members
Red Members gain unlimited access to all exhibitions, films, talks, performances and Cinema 3.
Join today for £20/month.