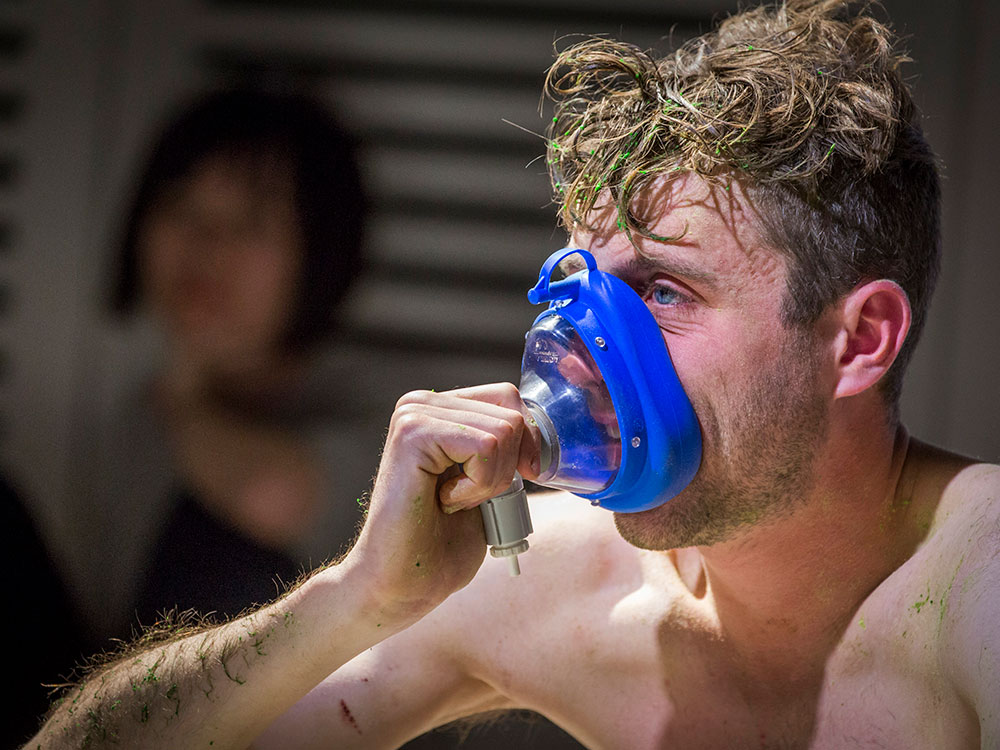 The coffin is sealed shut; the faint sound of coughing can be heard from inside, ringing out through the night ... The Last Breath Society gather to breathe together, to mourn their own life and rehearse for the inevitable.
Over the course of a durational performance, artist Martin O'Brien continues his exploration of mortality through his pain-based practice.
Born with a life-shortening disease, Martin has recently surpassed his life expectancy – as such, the artist is now living in what he terms 'zombie time'. For The Last Breath Society (Coughing Coffin), Martin has gathered a society of sick queers, old queens and others thinking about death to collectively resist the loneliness of decay in a room full of coffins.
Programme
Sunday 25 October, 2 – 5pm
Zombie Time: duration, performance and death
A talk drawing on queer death and performance studies. More information to be announced shortly.
Sunday 25 October, 12pm – 8pm
An installation of the physical and sonic remains of The Last Breath Society (Coughing Coffin) is open to visitors.
Book tickets
04:00 pm
Sat, 24 Oct 2020
Theatre
£8 Full, £6 Concs/Green, £4 Blue Members.

This performance contains needles, blood, bloodletting, nudity and asphyxiation.
Audience members are welcome to come and go through the space during the performance.
Red Membership includes free access to all programmes for £20 / month.