18 – 22 July 2018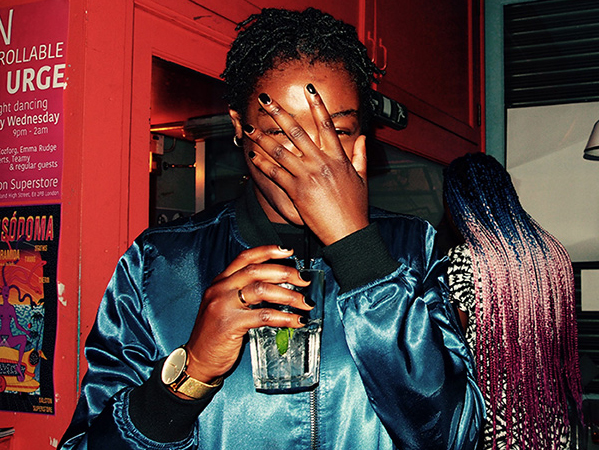 'This materialised scene of unprotected [Black] female flesh – of female flesh "ungendered" offers a praxis ... for living and dying.'
Whose interests, experiences and perspectives are contained in the dominant conceptions of gender? What possibilities are created when Black women abandon gender? Programmed with sociologist Akwugo Emejulu, this five-day convening of artists, activists and academics focuses on contemporary Black feminist politics, examining the impossibility of Black women's claims to womanhood and the new spaces that are created by a politics of refusal.
Historically, Black feminism has identified that social stratifications such as race, gender, class, age, sexuality, disability and legal status do not exist separately from each other, but are interwoven. Inspired by the work of Black radical theorists such as Hortense Spillers, Saidiya Hartman, Christina Sharpe and Tina Campt, this convening takes as its starting point the proposition that gender is an antagonism for Black women because gender is constructed and reproduced in ways that can only name the experiences of certain kinds of women. Rather than seeking inclusion in gender relations that cannot account for Black women's myriad experiences, Fugitive Feminism refuses the category of gender altogether, instead embracing a transgressive category of the fugitive – one who flees domination and joins with others to collectively construct a new liberation politics. Generating conversations across the diaspora and across generations, Fugitive Feminism brings together a range of thinkers and practitioners for a series of talks, film, performance and workshops.
As a primer for the convening, Hortense Spillers joined Gail Lewis at the ICA on 9 June 2018 to present a transnational discussion on the meaning of Black culture and the significance of ungendering. Their thought is foundational to the work of many Fugitive Feminism participants. Following their conversation, this programme addresses discourses in Afro-pessimism and the claiming of transgressive subjectivities; conceptions of freedom and the embodied black feminine subject; woman of colour activism and the struggle to be recognised as allies; and the politics of Black women's pleasure in the realms of feminist theory and visual culture.
Participants include: BBZ, The Batty Mama, Ama Josephine Budge, Cressida Djambov, Akwugo Emejulu, Amandine Gay, Rita Gayle, Goldsnap, Saidiya Hartman, Layla-Roxanne Hill, Azeezat Johnson, Kiyémis, Gail Lewis, Magic Clit, Victoria Nambi, Mariel NO, Fania Noël (Mwasi), Kelechi Okafor, Francesca Sobande, Hortense Spillers, Nydia A. Swaby, Fanta Sylla, Selina Thompson, Shatema Threadcraft, Rianna Walcott