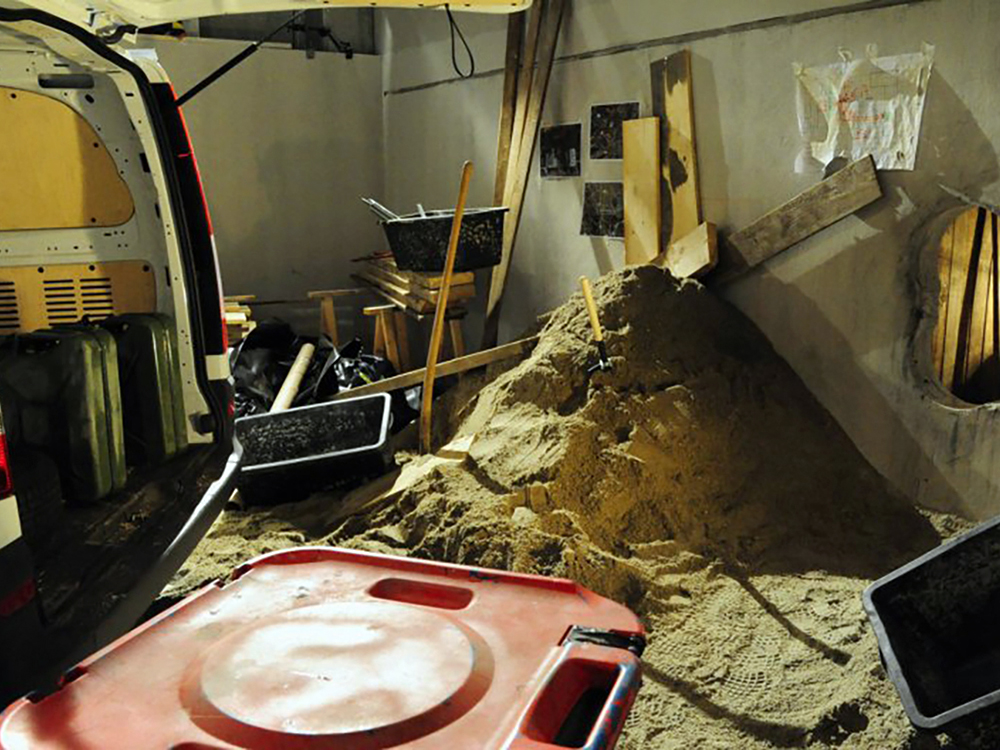 Choreography is no longer simply the art of making dances: instead, complex models of 'the choreographic' are increasingly tasked to investigate and animate the intersecting spatial, corporeal, affective and informational dimensions of being entangled with the world. Reflecting and building on this expansion, the symposium Choreographic Devices extends an invitation to activate the choreographic as a methodology, or device, for trans-disciplinary rehearsal and speculation, as a form of inquiry, and a mode of doing research.
What kind of choreographic arrangements can we compose to put diverse thinkers and practitioners in relation to one another? What kinds of time spaces can be plotted, imagined and enacted, when the symposium itself is choreographed and takes shape as a sequence of sessions, each brought to life by a different host? Through contributions and interventions by over 30 international protagonists from across an expanded ecology of practices, this multi-format symposium speculates on the affordances of choreographic (re-)arrangements and their complex forms of co-production, and tests how organisational formats, material assemblages, and modes of being alongside each other, might be choreographed otherwise.
Choreographic Devices assembles contributors operating across multiple disciplinary boundaries, including Murat Adash (artist), Edwina Ashton (artist), Monika Blaszczak (choreographer), Ofri Cnaani (artist), Augusto Corrieri (artist, researcher), Critical Interruptions (Diana Damian Martin + Bojana Janković) (artist), Bojana Cvejic (writer), Cécile B. Evans (artist), Alix Eynaudi (artist), Lou Forster (art historian, curator), Orit Gat (writer), Martin Hargreaves (dramaturg, writer, performer), Vlatka Horvat (artist), Helen Juffs and Joanne Tremarco (End of Life Doulas), Lenio Kaklea (choreographer, dancer, writer), Benoît Lachambre (choreographer), Han-Gyeol Lie (musician), Raimundas Malašauskas (silk painter), Tavi Meraud (artist), Zoë Mendelson (artist), Harun Morrison (artist, writer), Lara Pawson (writer), Lucia Pietroiusti (curator), Stamatia Portanova (theorist), Filipa Ramos (writer), Will Rawls (choreographer, performer, writer), Kostas Retsikas (anthropologist), Irit Rogoff (theorist), Florian Roithmayr (with Borbála Soós) (artist), Gregor Samsa (clothier), Edgar Schmitz (artist), Malik Nashad Sharpe (choreographer), Noémie Solomon (theorist, curator), Alex Franz Zehetbauer (mixologist).

Choreographic Devices was developed by Murat Adash, Ofri Cnaani, and Edgar Schmitz, in close dialogue with the ICA, London. It is generously supported by the Consortium for the Humanities and the Arts South-East England (CHASE). Choreographic Devices was made possible with additional support from Goldsmiths (Mountain of Art Research, Department of Art; Curatorial / Knowledge and BA Curating, Department of Visual Cultures).

12:00 pm
Wed, 01 Jul 2020
Theatre
12:00 pm
Wed, 01 Jul 2020
Theatre
One day: £10 Full, £9 Concs/Green, £8 Blue Members
Both days: £15 Full, £14 Concs/Green, £13 Blue Members

Use the following promo codes if attending both days:

Full: FULLBOTH£15
Green: GREENBOTH£14
Concs: CONCSBOTH£14
Blue: BLUEBOTH£13
Due to the temporary closure of the ICA in response to the Covid-19 pandemic, this programme is postponed.
Information on the new date and time for the event will be posted here as soon as possible. Please check back, and keep an eye on ICA social media or sign up to the ICA mailing list for more information.
Red Members gain unlimited access to all exhibitions, films, talks, performances and Cinema 3.
Join today for £20/month.