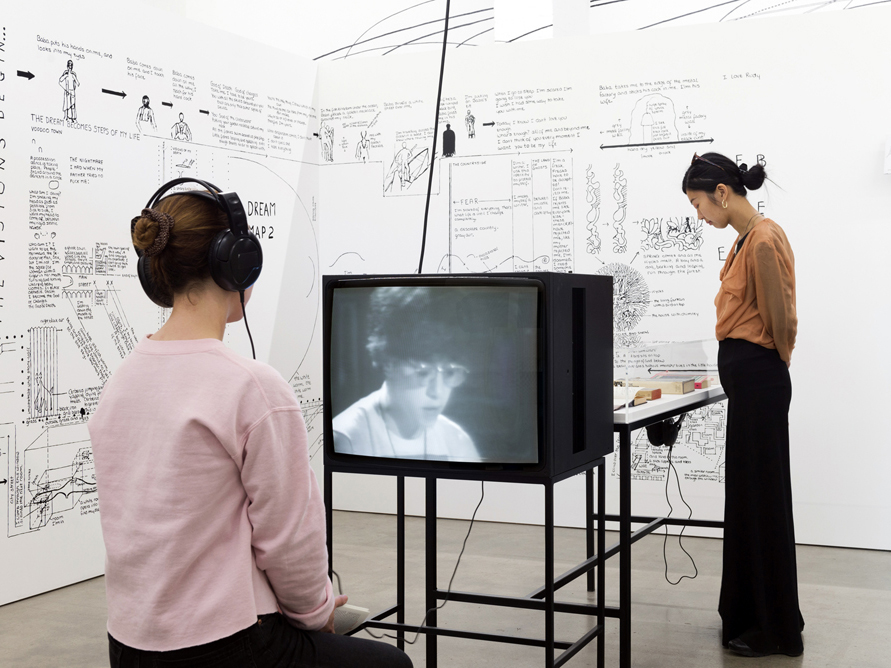 ICA Assistant Curator Ifeanyi Awachie and Artists' Film and Moving Image Curator Steven Cairns lead a private ICA Red Members' tour of the current exhibition
I, I, I, I, I, I, I, Kathy Acker.
I, I, I, I, I, I, I, Kathy Acker is the first UK exhibition dedicated to the American writer Kathy Acker (1947–1997), and her written, spoken and performed work. The exhibition is structured around fragments of Acker's writing, which serve as catalysts for a network of interconnected materials presented around them, including works by other artists and writers, video and audio documentation of Acker's performative appearances in various cultural and media contexts, and documents and books from her personal archive.
Private, curator-led tours are one of many benefits enjoyed exclusively by ICA Red Members.