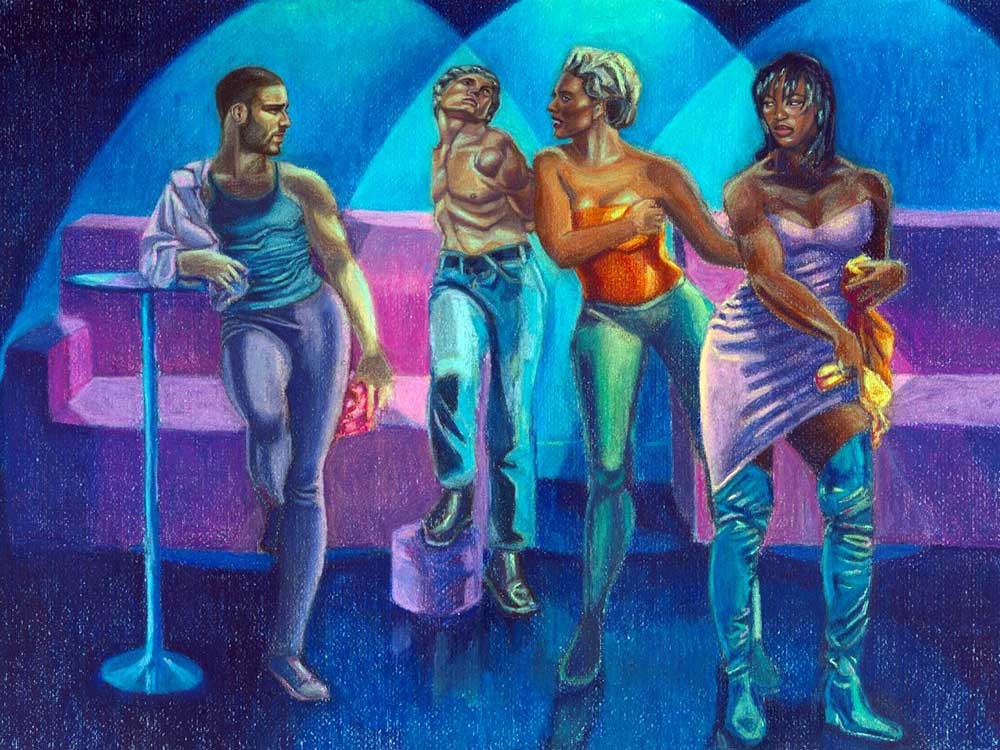 Writer Amelia Abraham presents an evening of readings and discussion with artists Kai Isaiah-Jamal, Victoria Sin, Hannah Quinlan and Rosie Hastings around themes of queerness, assimilation and resistance, with music from Carrie Stacks.
In a time of what LGBTQ+ activist Urvashi Vaid calls 'virtual equality' (same-sex marriage, the corporatisation of queer culture, and performative progressiveness), how do we make sense of our queer identities, both as individuals and collectively? What do our responses to – and experiences of – queer culture's mainstreaming tell us about how far we have really come in terms of progress? And can art or writing be a radical form of resistance towards both our oppression and assimilation?
This event marks the launch of Amelia Abraham's book Queer Intentions: A (Personal) Journey Through LGBTQ+ Culture (Picador, 2019).