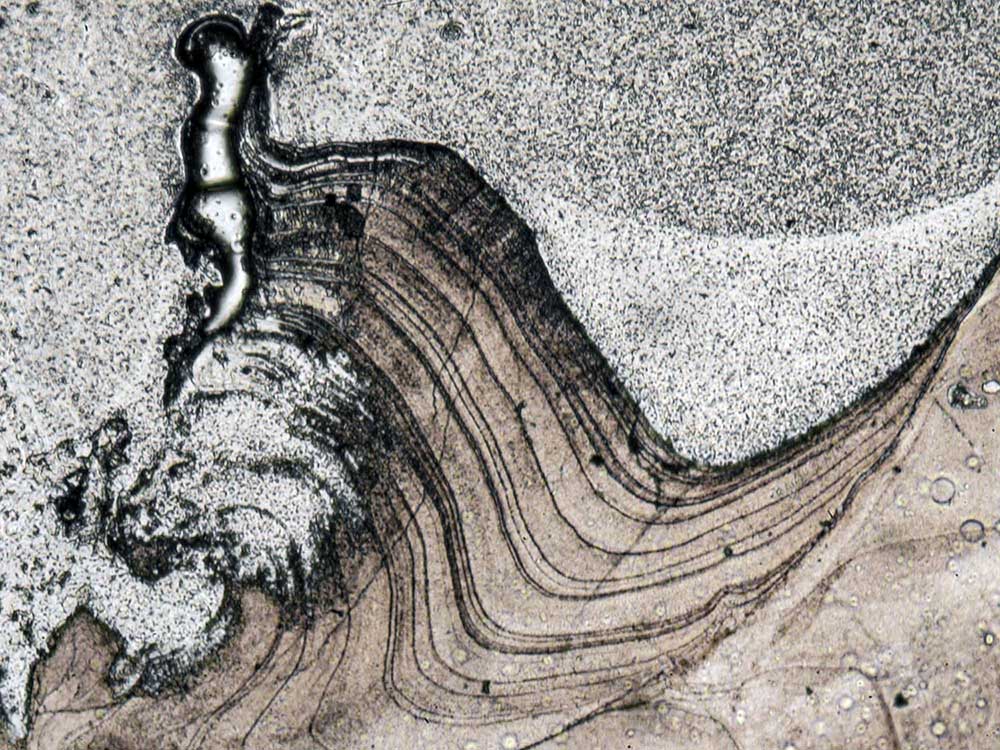 After two months of autumn hibernation, Of Animacy reconvenes in collaboration with artist Sonia Levy to discuss the effects of the Anthropocene on life in oceanic depths.
Levy shares her latest moving image project, Hafrún, which portrays the laboratory process of collecting data on environmental change from clam's shells. The project is named after the oldest known ocean quahog who – after living through all historical eras that have been proposed to mark the beginning of the Anthropocene – was discovered and died in the hands of scientists at the age of 507. The discussion will also delve into this month's selected reading, Stacy Alaimo's 2016 essay 'Your Shell on Acid: Material Immersion, Anthropocene Dissolves'. Alaimo argues that predominant visual mediations of the Anthropocene continue to evoke a God's eye view and human exceptionalism instead of conveying our own material immersion in the intricate matrix of life and nonlife affected by continuous environmental change. She suggests that imagining submergence in deep seas and attuning with marine life forms may help us envision the dissolution of individualist subjectivity.
Under discussion:
Stacy Alaimo, 'Your Shell on Acid: Material Immersion, Anthropocene Dissolves', Exposed: Environmental Politics and Pleasures in Posthuman Times (University of Minnesota Press, 2016), pp. 143 – 168
For access to the text and further information on the reading group, please email
nella@nellaaarne.art
.
Reading the selected text in advance is recommended but not necessary. Printed copies will be available at the gathering and excerpts of the text will be read together to support open discussion.
Of Animacy
meets every month at the ICA and is always open to all.