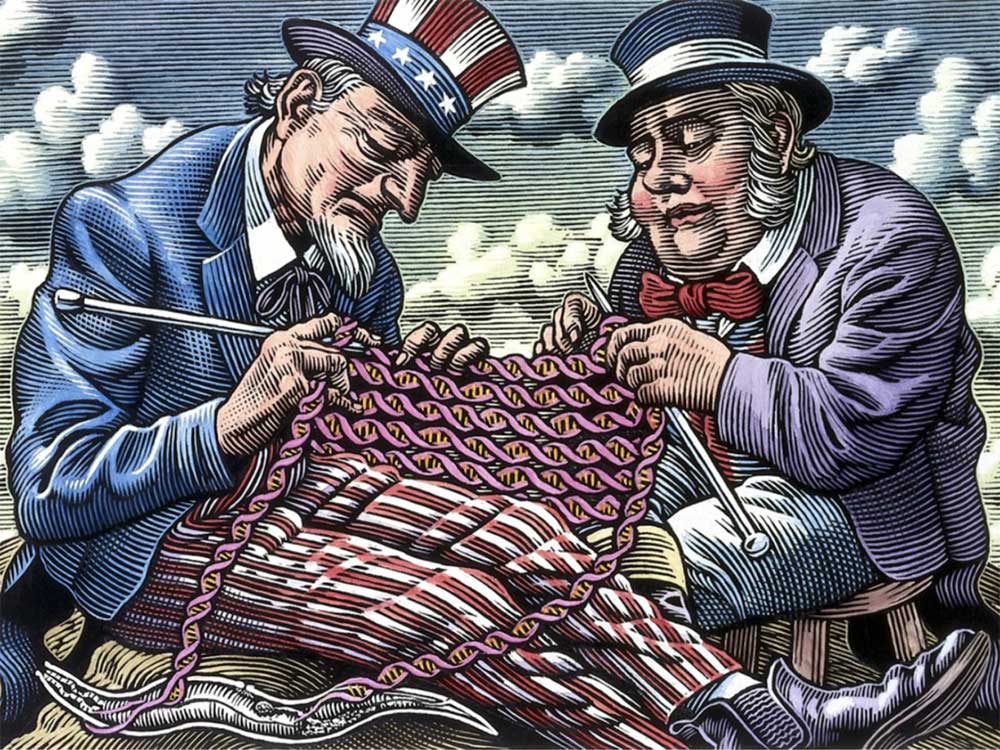 The 400th anniversary of the first English settlers voyaging from Plymouth to present-day Massachusetts is currently being commemorated in South West England with a year-long arts and culture programme framed as 'the world's biggest family reunion'.
With this questionable narrative in mind, Of Animacy gathers to consider the entanglements of present-day indigenous struggles in North America with Western genetics research, definitions of ancestry and studies of human migration.
The discussion is grounded in a chapter from Dakota scholar Kim TallBear's book Native American DNA: Tribal Belonging and the False Promise of Genetic Science. In her analysis of geneticist and anthropologist Spencer Wells' Genographic Project – which aims to understand genetic roots and migration patterns by collecting and analysing DNA – TallBear outlines how Western genetic science continues to echo colonial extraction methodologies, constructing definitions of indigeneity that may primarily serve settler-colonial agendas.
Native American DNA was kindly brought to Of Animacy's attention by Adam Khalil and Zack Khalil.
Under discussion:

Kim TallBear, 'The Genographic Project: The Business of Research and Representation', Native American DNA: Tribal Belonging and the False Promise of Genetic Science (University of Minnesota Press, 2013)
For access to the text and further information on the reading group, please email
nella@nellaaarne.art
.

Reading the selected text in advance is recommended but not necessary. Printed copies will be available at the gathering and excerpts of the text will be read together to support open discussion.

Of Animacy
meets every month at the ICA and is always open to all.