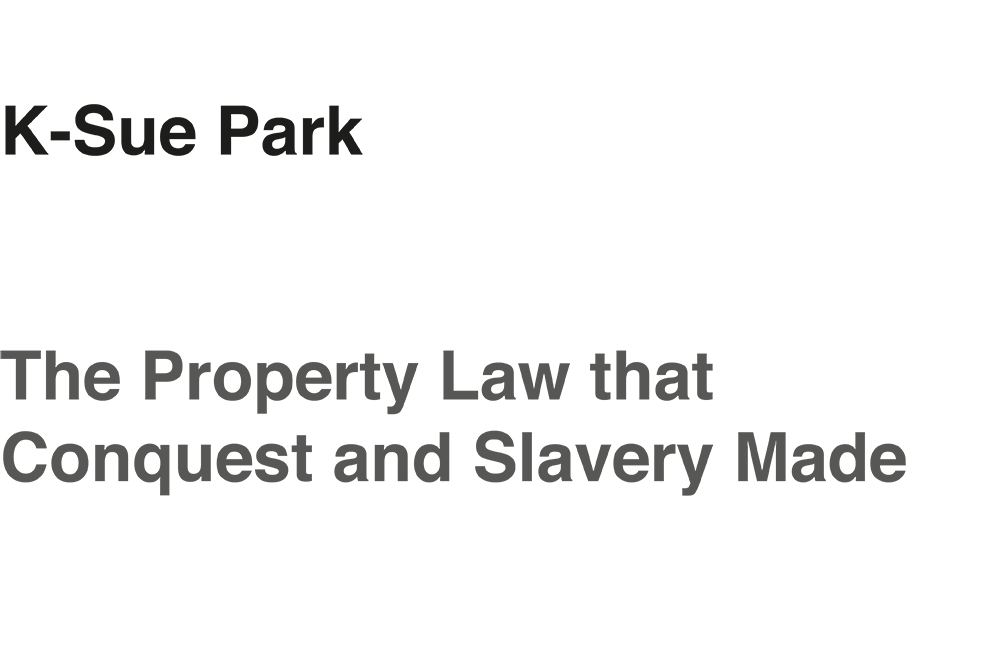 Legal scholar K-Sue Park gives the second in a series of four talks presented by the ICA in conjunction with Cameron Rowland's exhibition
3 & 4 Will. IV c. 73
.
The seizure and enclosure of indigenous lands and African lives that fuelled the English colonisation of America led to property laws that are with us still. In particular, colonists experimented with innovative ways of manipulating the categories of real and chattel property in reference to both land and people. By doing so, they created not only new, world-destroying forms of property, but also new property laws that churned economic growth with foreclosure.
In this talk, K-Sue Park addresses the inception of these legal and financial instruments, and their generation of a debt-based system of wealth creation that has outlasted the memory of its origins to drive development, real estate speculation and today's ongoing housing crisis.
Book tickets
06:30 pm
Wed, 11 Mar 2020
Cinema 1
£7 Full, £7 Concs/Green, £3 Blue Members
Red Membership includes free access to all programmes for £16.66 / month.