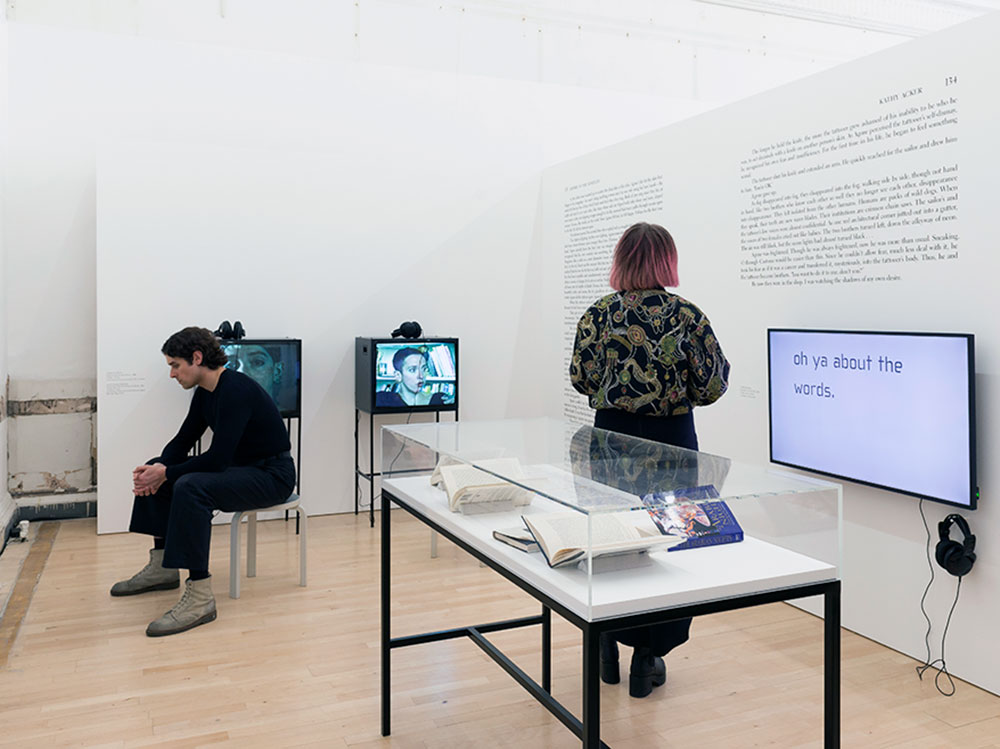 In these guided introductions, ICA Public Advisors – themselves artists, writers, filmmakers and performers – share their insights into works and themes in the current exhibition, I, I, I, I, I, I, I, Kathy Acker.
I, I, I, I, I, I, I, Kathy Acker
is the first UK exhibition dedicated to the American writer Kathy Acker (1947–1997), and her written, spoken and performed work. This polyvocal and expansive project combines an exhibition with a programme of performances, screenings and talks. The exhibition is structured around fragments of Acker's writing, which serve as catalysts for a network of interconnected materials presented around them, including works by other artists and writers, video and audio documentation of Acker's performative appearances in various cultural and media contexts, and documents and books from her personal archive. Please find further details about the exhibition
here
.