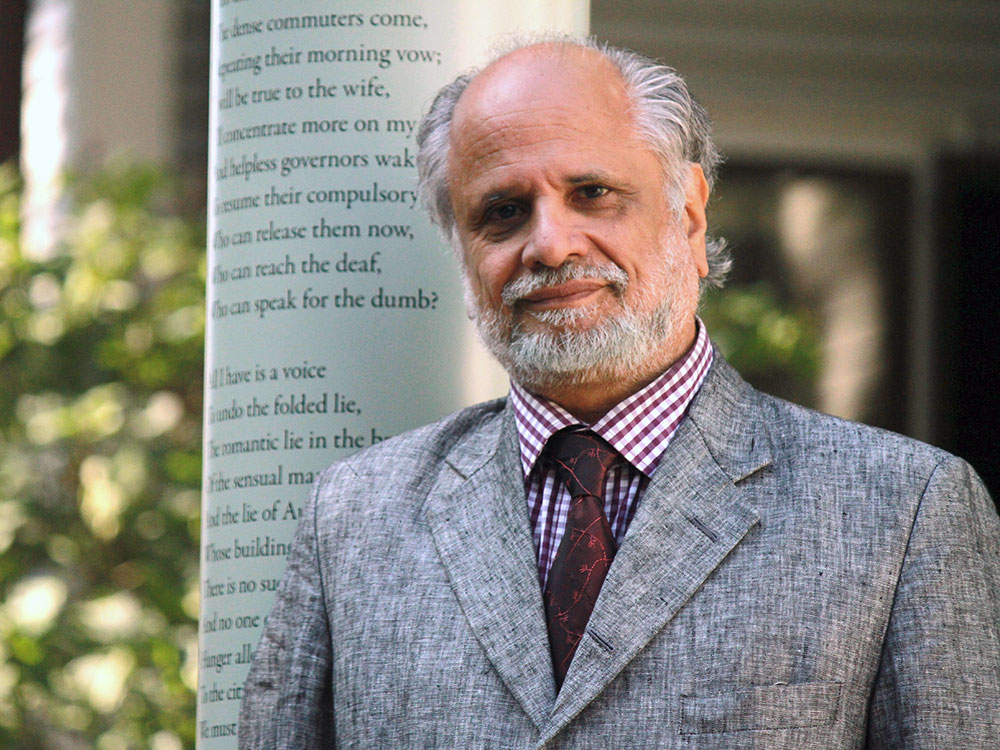 Professor Homi K. Bhabha discusses his past and ongoing scholarly work with New York Times literary critic Parul Sehgal and Professor Richard Sennett.

Bhabha is one of the most influential figures in the contemporary studies of colonialism, postcolonialism and globalisation. His ideas on hybridity, ambivalence and mimicry are formative to postcolonial theory and have inspired work across art, literature, art theory, architecture and human rights.
Exploring Bhabha's diverse fields of enquiry, the conversation will reflect on key texts and lectures, examining their continued and evolving relevance in contemporary discourse. Sehgal and Sennett will draw on their sustained interest in intersecting ideas on sociology and the written word to approach Bhabha's work, focusing on 'the language of degradation' in contemporary politics to consider some of the most pressing issues of our time.

This conversation forms part of an ongoing series of ICA public conversations with leading international thinkers and activists that began in 2018 with Chelsea Manning.