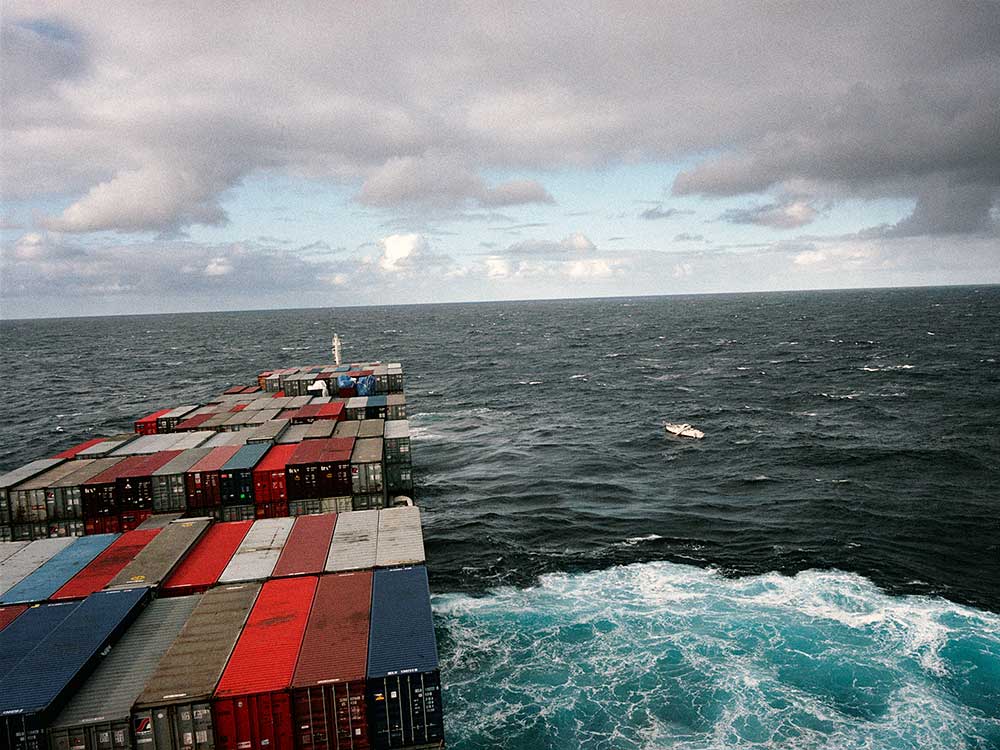 First published in 1995, Allan Sekula's Fish Story is regarded as a seminal early critique of global capitalism and landmark body of work that challenged perceptions about documentary photography. On the occasion of the book's republication by MACK, this discussion asks four scholars variously engaged with Sekula's ideas – Gail Day, Laleh Khalili, Alberto Toscano and Jeroen Verbeeck – to consider its principal concerns and enduring relevance, moderated by Sekula's long-time archivist, Ina Steiner.

Allan Sekula (1951 – 2013) was a renowned photographer, filmmaker, theorist, photography historian and critic. Centred on an extended photographic essay, interspersed with Sekula's writings across seven chapters, Fish Story was realized as a book and exhibition, investigating the maritime world as a site of class conflict, and the ocean as a key space of globalization. From 1989 – 1995, Sekula spent seven years photographing harbours and major port cities around the world. Along these journeys, he charted the migration of people and circuits of capital, chronicling – with pen and camera – the experiences of diverse workforces.

Fish Story follows two interwoven strands, both of which turn around questions of liminality and flux. First, it is a 'documentary' reading of contemporary maritime space. As both sea and land are progressively 'rationalized' by increasingly sophisticated industrial methods, does the 'classic' relation between terrestrial space and maritime space undergo a reversal? Does the sea become fixed and the land fluid? Second, Fish Story is an 'art historical' allegory of the sea as an object of representation. How does the sea 'disappear' from the cognitive and imaginative horizon of late modernity? Are there broader lessons to be drawn from this disappearance?