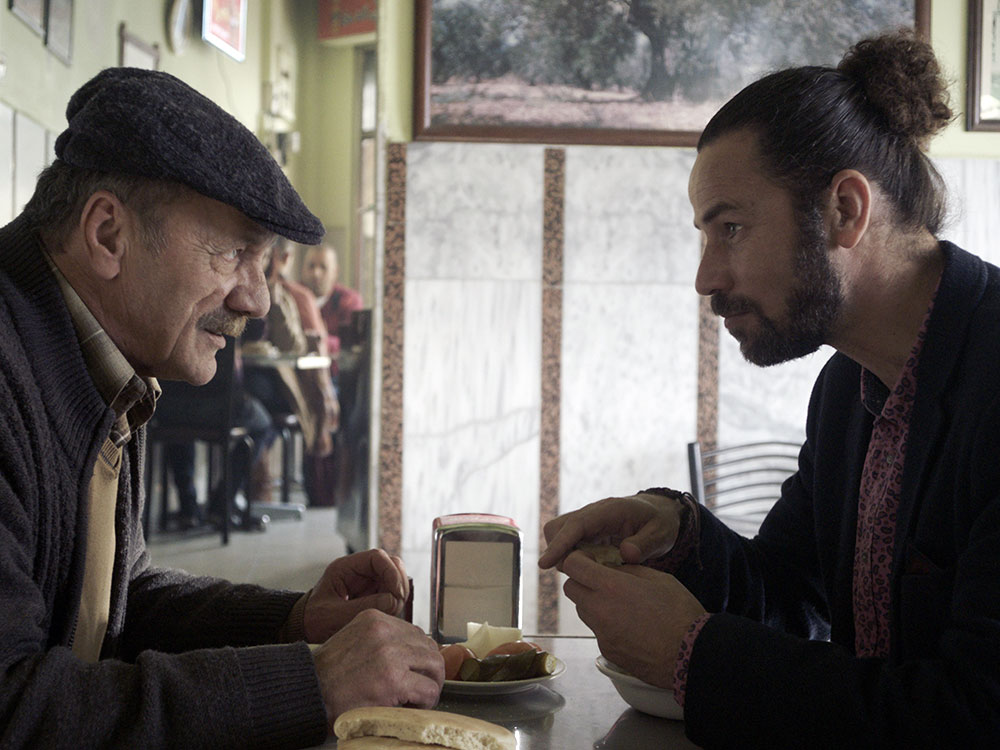 View trailer
In this political/comedic piece of filmmaking, Annemarie Jacir uses the structure of a road movie to explore the potential for laughter as a means of resistance and exploring familial tensions. Set in Nazareth in the run up to Christmas, Wajib draws attention to an under-represented community of Palestinians living in Israel. The story centres around the relationship between divorced father Abu Shadi and his estranged architect son Shadi, who are reunited as they travel around in an old Volvo, hand delivering invitations to the wedding of the daughter of the family, as per Palestinian custom.
 
Along the way, Shadi must explain his reasons for relocating from Palestine to Rome, his reluctance to return, and his decision to pursue a career in architecture rather than medicine. His frustrations with his father's personal and political positions begin to show, in line with a number of subtly handled tensions – between independence in the diasporic community and political engagement, and the capacity of young people to care for tradition and elders.
 
Wajib is the third feature film by path-breaking Palestinian writer-director Annemarie Jacir, following Salt of This Sea (2008), and When I Saw You (2012). Previously, her short film Like Twenty Impossibles (2003) was the first Arab short to be officially selected for Cannes. Premiering at Locarno last year, Wajib was selected as with both of Jacir's previous features, as the official Palestinian entry for the foreign-language film Oscar, although it did not gain a nomination.