Independent Ideas need Independent Funding. Subscribe to ICA Red Membership
today
.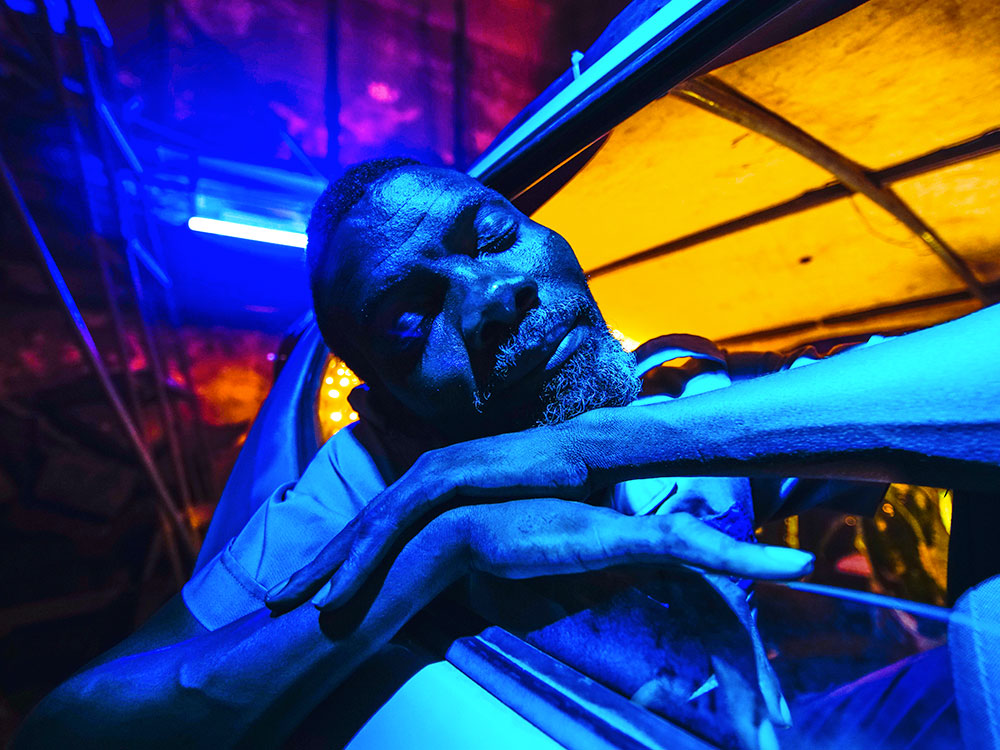 View trailer
Set against the humid backdrop of Luanda, Angolan filmmaker Fradique's Air Conditioner playfully juxtaposes surreal events with neorealist aesthetics. Air conditioner units mysteriously fall from the sky as sounds are abstracted or decelerated to slow motion; a protagonist recalls the nightmare of a dry, waterless sea while attempts are made to rebuild people's lives after the civil war. As characters move languidly, music and sound shape the city and our perceptions of its chaotic hum. Written, produced and shot in an almost dreamlike tone by collective Geração 80, and introduced by Cafuxi's atmospheric photographs of Luanda, Air Conditioner probes the effects of political secrecy while expanding the possibilities of the cinema of the real.
This screening is followed by a Q&A with director Fradique, hosted by Festival curator Nico Marzano.
Full price: £13

Concessions: £11
Red Members: Free
Green Members: £11
Blue Members: £7
Cinema 1, where this event takes place, is accessible via ramp. There are two permanent spaces for wheelchairs in the cinema, and additional spaces can be arranged if required. Please do let us know if you require wheelchair access at the time of booking so we can make provisions.
All films are ad-free and 18+ unless otherwise stated. Groups are advised to arrive early as seating is unallocated.
Red Membership includes free access to all programmes for £20 / month.