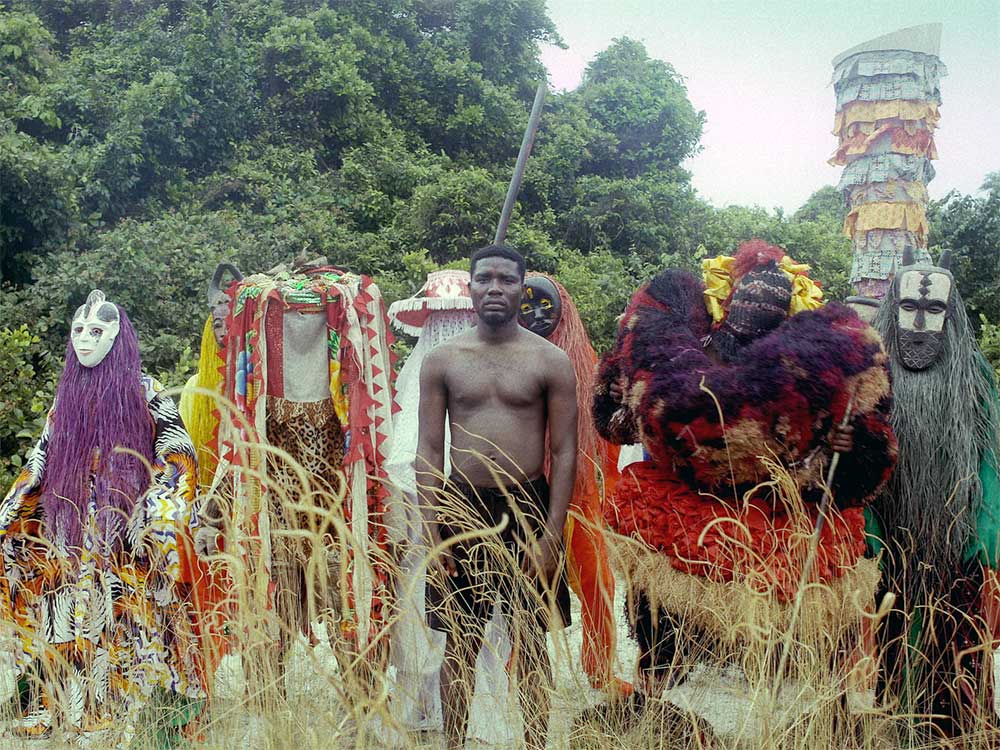 View trailer
Fed up with the soulless city and how its dwellers have lost touch with their ancestral traditions, Raymond Obinwa yearns for reconnection between man, spirit and traditional society. He awakens one morning to find he has transformed into a traditional Igbo masquerade Okoroshi. In his new form, Raymond/Okoroshi sets off on a quest to find a new home in the city. Along the way, he encounters brassy sex-worker Doris, street hustler Willy-Willy – who is convinced of Okoroshi's earning potential – and witnesses the idle chit-chat of conspicuous pseudo-spiritual authority the IPSSHRR (The Igbo People's Secret Society for Heritage, Restoration and Reclamation). Abba Makama's sharp satire pulls apart the threads of Nigerian society, reaching back to the nation's rich history as a way of addressing its potentially bleak future.
03:30 pm
Sat, 05 Oct 2019
Cinema 1
*Please note that free Red Membership tickets are not available for the BFI's London Film Festival.
Get your tickets for the 2019 BFI London Film Festival in partnership with American Express from 12 September at
bfi.org.uk/lff
or call 020 7928 3232 (10:00 – 20:30 daily).
All films are ad-free and 18+ unless otherwise stated. Groups are advised to arrive early as seating is unallocated.
ICA Red Membership includes free access to all programmes for £20 / month. Subscribe today.