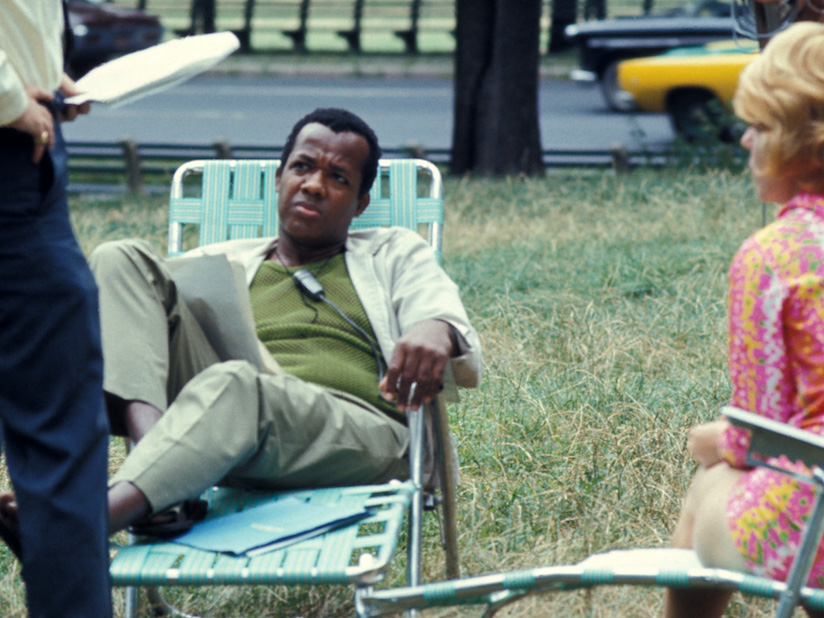 Writer, director and producer William Greaves' wildly inventive film is at once a documentary, a documentary about a documentary, and a documentary about the making of a documentary about a documentary. Made in
cinéma vérité
style, this complex and compelling film takes place in the Central Park, New York City and follows Greaves himself as the director of the fictional, actor-based documentary
Over the Cliff
, utilizing three different film crews to cover different aspects of the overall production.
Symbiopsychotaxiplasm
was shot in 1968 and completed in 1971. At the time, it was screened for small audiences at film festivals and museum screenings, achieving cult status, before being released to wider audiences in the early 2000s.