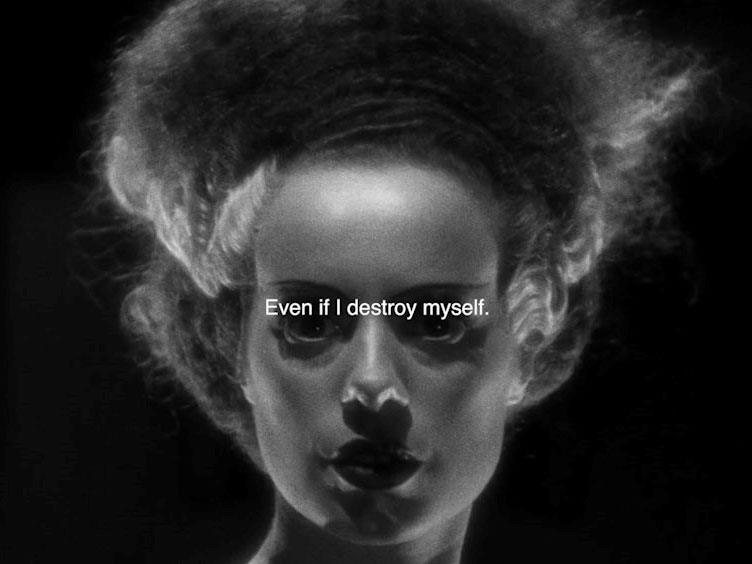 In a body of video work produced over the past decade, Kolbowski has explored strategies of 're-animating' the past to pose questions about politics in the present. In That Monster: An Allegory (2018), she returns to the genre of silent film and Mary Shelley's fictional tale of man-made monstrosity, prompting such questions as: how are political and psychic subjects formed now? What does art offer by way of intervening in the mass politics and mass media of today? What forms of resistance are possible?
That Monster: An Allegory features re-edited images and sequences from the classic horror film The Bride of Frankenstein (Dir. James Whale, 1935). In this screening, the looped video will play once with sound and once in silence.
A conversation with the artist and academic Mignon Nixon and curator Kari Rittenbach accompanies this screening with an opportunity for audience questions.