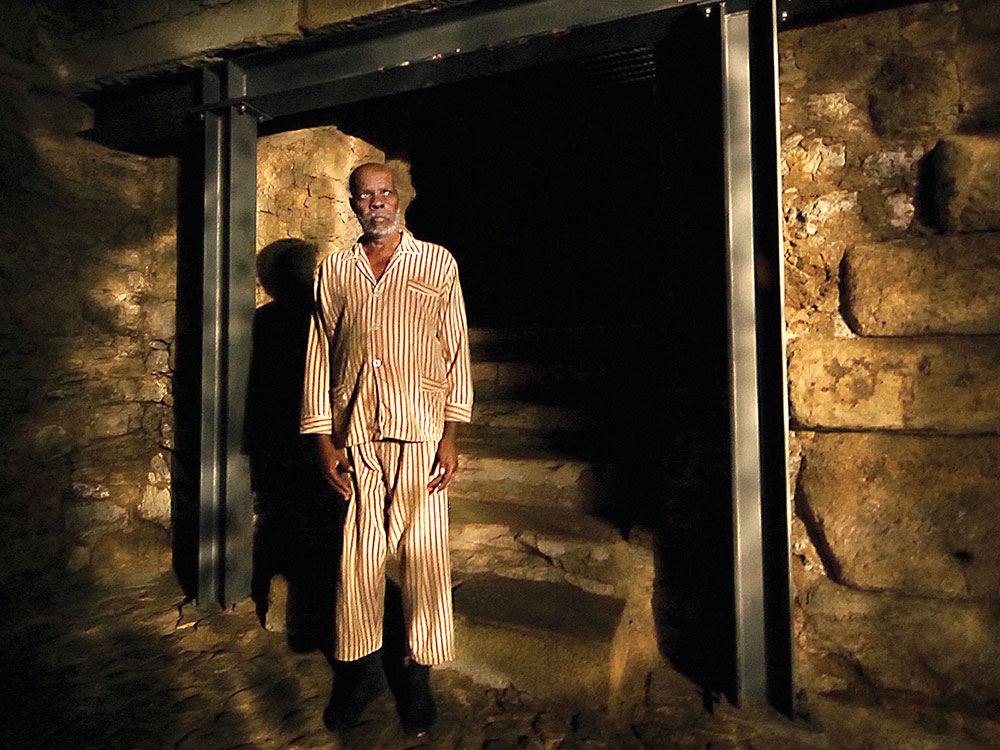 View trailer
Award-winning director Pedro Costa's
Horse Money
follows Ventura, the enigmatic lead of Costa's ground-breaking
Colossal Youth
(2006), as he traverses a seemingly endless night populated by the ghosts of the past. Winner of the Best Director prize at the Locarno Film Festival,
Horse Money
is a spellbinding nocturnal contemplation of Portugal's tumultuous past – and a reminder that politically rooted cinema need not just inhabit the realm of the strictly real.

Horse Money is preceded by Costa's short film Our Man (2011), a controlled and hypnotic work that blurs the lines between life and death, reality and fiction.
Programme
Our Man (O nosso homem), dir. Pedro Costa, Portugal 2011, 24 min., Portuguese with English subtitles
Horse Money (Cavalo Dinheiro), dir. Pedro Costa, Portugal 2014, 105 min., Portuguese and Cape Verdean Creole with English subtitles
04:00 pm
Sun, 15 Mar 2020
Cinema 1
£13 Full, £11 Concs/Green, £7 Blue Members.