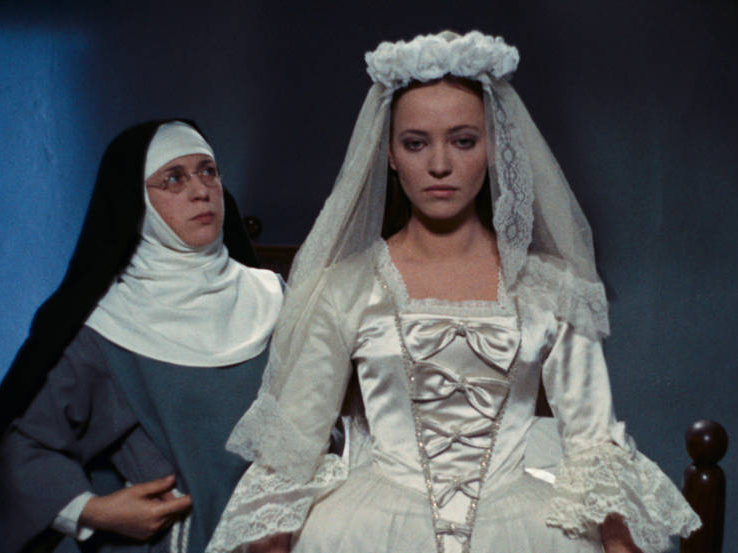 View trailer
A breathtaking work of French cinema, Jacques Rivette's exquisite 1966 drama The Nun returns to the big screen in a glorious new digital restoration.
 
New Wave icon Anna Karina stars as Suzanne, a young woman forced to take vows as a nun, in a film that was highly controversial at the time of its initial release due to its portrayal of the church.
 
Based on Denis Diderot's book of the same name and following an acclaimed stage adaptation produced by Jean-Luc Godard, which also starred Karina, The Nun took Rivette many years to realise. This restoration provides a rare opportunity to engage with an iconic but lesser-known work of the 20th century.