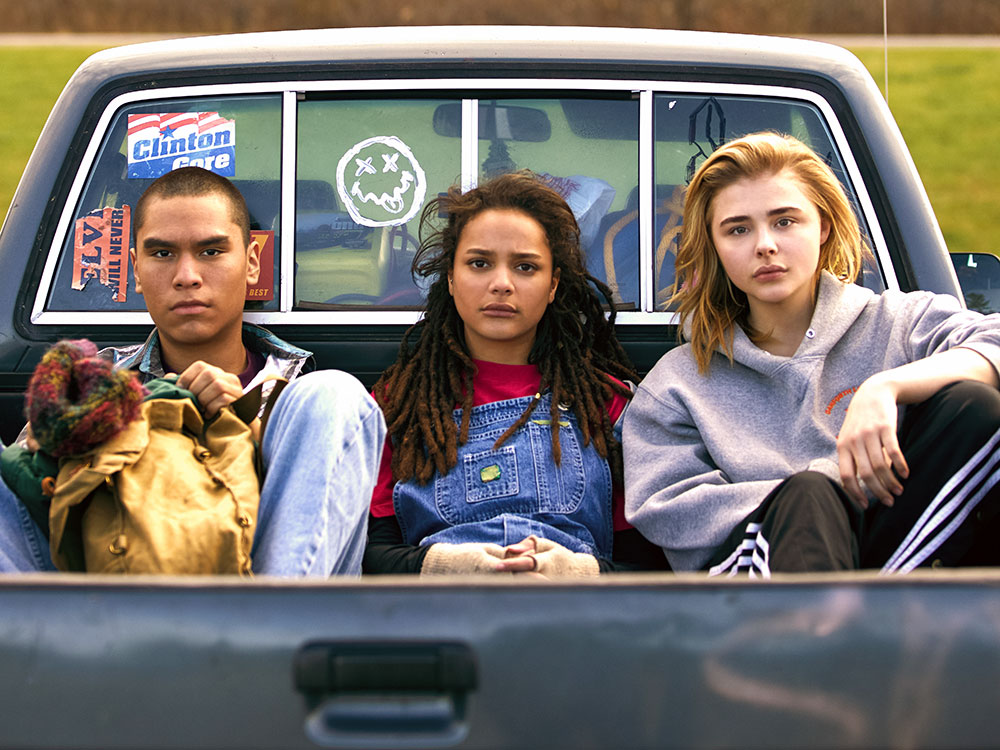 View trailer
This queer coming-of-age movie delicately navigates between the highs and lows of teenage love lives and friendships, the growth of which help protagonist Cameron Post overcome the repressive exertions of her upbringing. When the orphaned Post is found enjoying an intimate moment with her best friend Coley in the back seat of a car, her conservative Christian aunt sends her to a conversion therapy centre run on the belief that same-sex attraction is an affliction requiring 'de-gaying' treatment.
 
The evangelical facility's methods include subjection to Christian rock, and 'corrective' thinking of a kind that bears resemblance to the underpinnings of current US perspectives on sexuality and gender as represented by anti-gay activists and Vice President Mike Pence. In 1990s Montana, Post's time in the centre is also a means for her to meet with other young queer people and build a mutually supportive community against the odds.
 
Adapted from Emily Danforth's eponymous novel (Harper Collins, 2012), Desiree Akhavan latest film, co-written with Cecilia Frugiuele, follows Appropriate Behavior (2014) in dealing with the confrontation between queerness and conservative values. Starring Chloë Grace Moretz, The Miseducation of Cameron Post won the US dramatic grand jury prize at the Sundance Film Festival 2018.