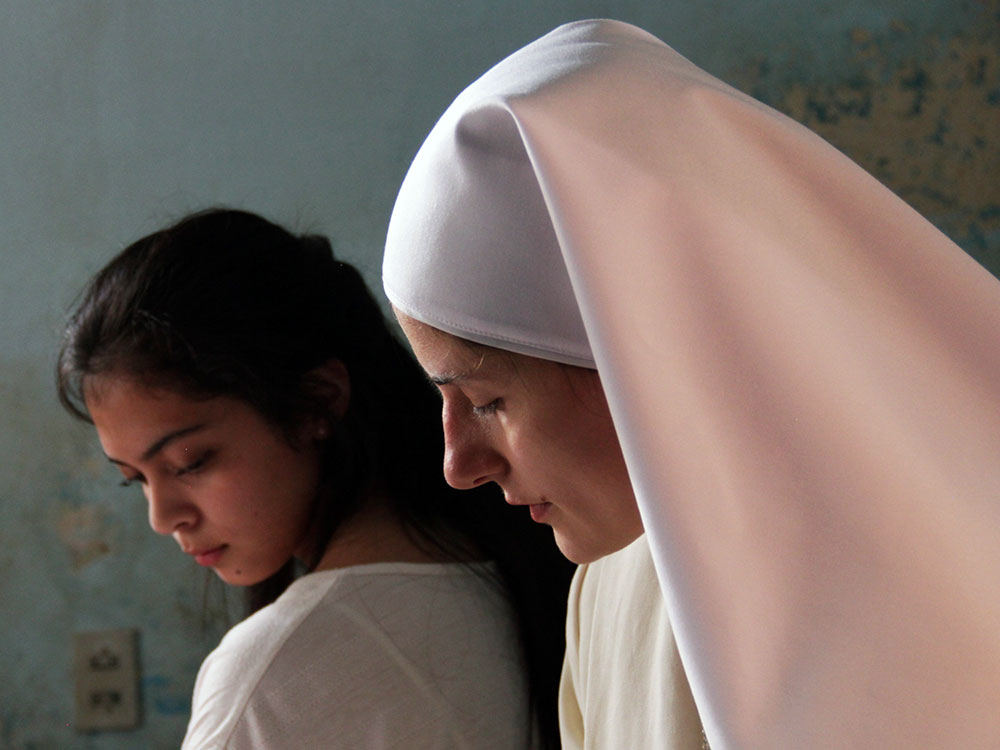 View trailer
Lu is a disruptive, rebellious teenage mother. She lives with her daughter Nina in a women's refuge, or 'hogar', run by a group of nuns in Buenos Aires. The arrival of Paola, a sympathetic Italian nun who takes a shine to Nina, coincides with Lu going missing. What ensues is a sensitively realised and ultimately heartbreaking portrait of life in a refuge. With its collection of diverse occupants who run the gamut from tough to vulnerable and who are invariably impoverished, as well as the predominantly elderly nuns who support them, the hogar is depicted with gritty verisimilitude. But there's also genuine empathy here, aided in no small part by the quality of the performances. Understated and all too believable, this is a striking feature debut from Maura Delpero.
06:15 pm
Wed, 09 Oct 2019
Cinema 1
*Please note that free Red Membership tickets are not available for the BFI's London Film Festival.
Get your tickets for the 2019 BFI London Film Festival in partnership with American Express from 12 September at
bfi.org.uk/lff
or call 020 7928 3232 (10:00 – 20:30 daily).
With our Discovery pass, see three films from our curated selections for £30! See the full list at
bfi.org.uk/discovery-pass
and use promo code DISCOVER before adding tickets to your basket.
All films are ad-free and 18+ unless otherwise stated. Groups are advised to arrive early as seating is unallocated.
Red Membership includes free access to all programmes for £16.66 / month.